This post contains affiliate links. If you purchase something we will receive a small commission at no expense to you.
Beauty today-here are some specific daylily ideas for you. This article is a follow-up to "Beauty For A Day-Daylilies" which is a general definition of daylilies and how to use them. The phrase is taken from Hemerocallis-the scientific name for the daylily, meaning "beautiful for a day." Each blossom only lasts a day and they are of course beautiful. (Those old Greeks and Romans were pithy wordsmiths!)
Because, the daylily has become so popular and has so many thousands of cultivars, picking a few can be confusing. You feel just like the "kid in the candy store"! I will describe a few I like and you might like them too or at least their features will help you find your favorites. Let's go.
The Plants-Some Popular Daylilies
Here are a few to start with. I. Check back, I will keep adding more.
Ruby Stella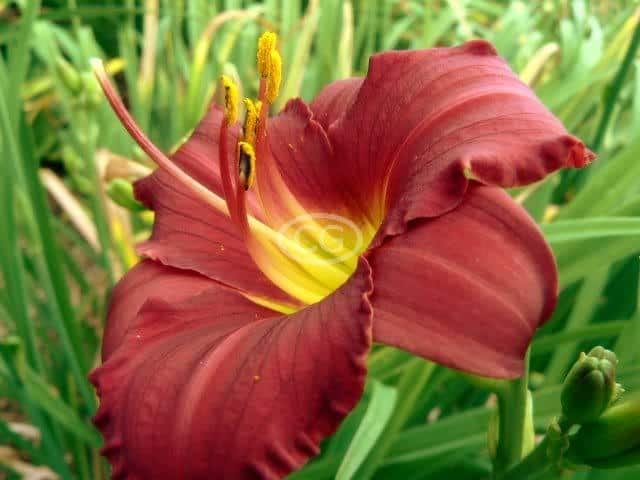 This daylily has a color like Dorothy's ruby slippers. It's ruby red with a yellow and green throat. It is a compact, plant adaptable to a variety of soil conditions and is a steady rebloomer. It will blossom from early summer to the first frost. Think of it as the little sister to the well-known and popular, yellow, "Stella D'oro."
Size and dimensions: The blossom is 3″ across. The mature foliage is 12″-14″ tall and consists of sword-like leaves at the base of the plant. With blooms, the total height will be 16″-20." This configuration makes the plant good for ground cover, erosion control, edges, and borders.
This is a sturdy, tolerant plant. Once established it can withstand heat and drought better than most common perennials. It can handle occasional periods of excess water but not being steadily waterlogged. The comment about being established is important. If plants have a good start, they can handle some hardships later in life.
Hardiness Zones
Like most daylilies, it is hardy over a large territory-zone 3-10 USDA Plant Hardiness Zones.
Put in your zip code and see your zone. Ruby Stella attracts pollinators and is fortunately not favored by rabbits and deer. They are adaptable to a variety of soils although your soil should be reasonably fertile. They prefer at least 6 hours of sunlight.
How to Plant them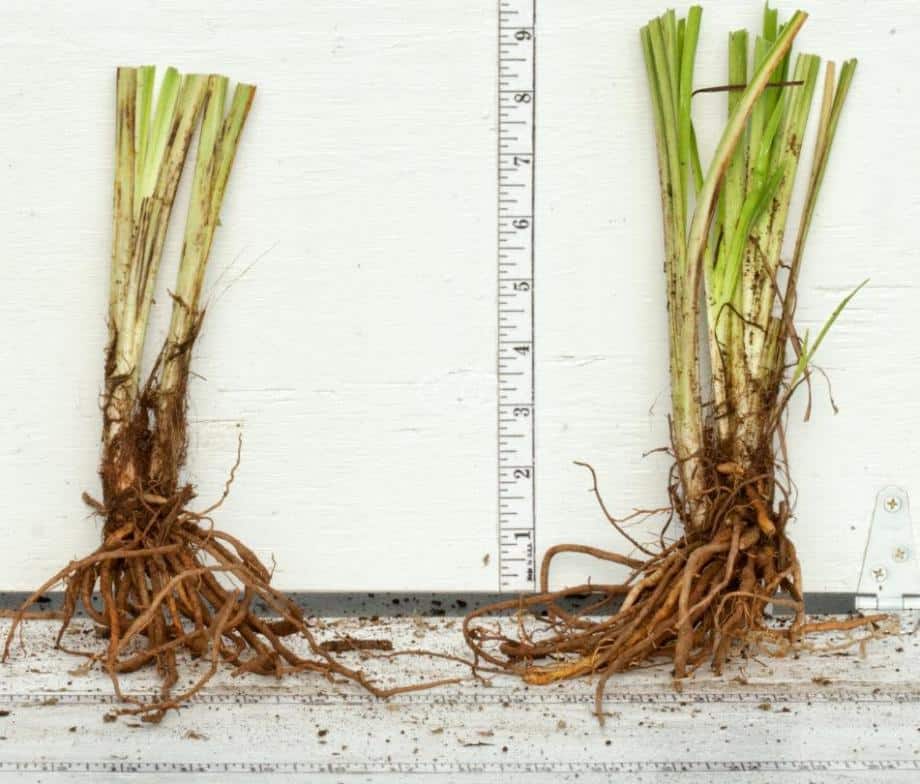 These are commonly sold as bare-root plants in a dormant state. Planting them in springtime gives them a long period of development before cold weather comes. If planting in the fall bare-root plants will require at least 30 days in the ground before the first freeze. Daylily Information.
This means knowing your expected last freeze in the spring and first freeze in the fall. How do I know that? The National Climate Data Center has an online map to show the average dates. How close to the dates should you plant? Are you a gambler?
The foliage on the bare root plants is trimmed short and the roots are visible. Start in pots partially filled with potting mix. Spread the roots over this and add more soil covering the root with about 1″ of soil.
Plants delivered in spring will be just ending dormancy and should be able to produce buds in summer.
Stella de Oro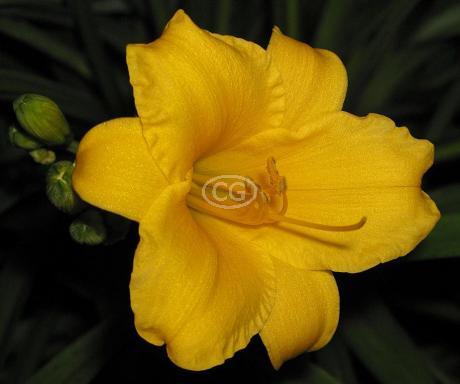 This is a well-known, highly popular, hybrid daylily. Even its name is a hybrid! The breeder who develops the plant gets to name the plant. This one is "Star of Gold." Stella is "star" in Italian and de Oro is "of gold" in Spanish. See- the breeder hybridized the plant-then he hybridized the name!
This is a bright, buttercup yellow flower, with an apricot throat. It is famous for two key reasons. First, it is a repeat bloomer, providing color spring to fall. The blossom is 2.5″ across. Next, it is adaptable to a broad range of climates and environments. While healthy in a variety of soils, it will perform best with humus-rich earth. Dig your garden soil and add some compost. This plant will bloom from May to July. It is compact and makes a successful groundcover.
Hardiness Zones
This variety is hardy in zones 3-9.
How To Plant Them
This daylily lives in sun and part shade. Use full sun if you can. It tolerates heat and humidity and will flower for two months.
Its compact shape is similar to that of Ruby Stella and they are successful when paired together.
White Triangle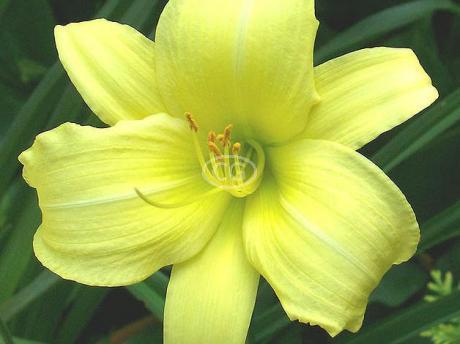 Here is another form of yellow daylily. This is a trumpet-shaped pastel yellow that bleeds into a white center. It is a repeat bloomer with early and midseason flowers. It is one of the dormant varieties that spends some time devoid of foliage, depending on climate.
Hardiness Zones
This can be planted from zone 3-10.
How to Plant Them
Combine white triangle with liriope, astilbe, and blue iris. Sound nice! If you would like a monochromatic look, you can use it with Coreopsis Moonbeam as a companion plant.
Aztec Gold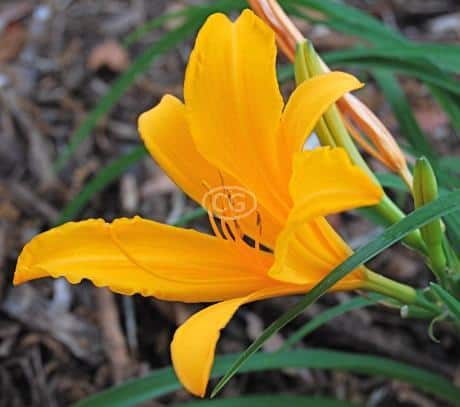 For very large blossoms, (3:-4″) this bright gold plant fits the bill. This is a very well-established cultivar (I see that it was registered in 1936). It thrives in full and part sun and blooms from mid to late summer.
Hardiness Zones
This cultivar is hardy to zones 3-9.
How to Plant Them
These will provide gold color in borders and are useful in naturalized woodland edges. They will extend your garden color later in the summer.
Kwanso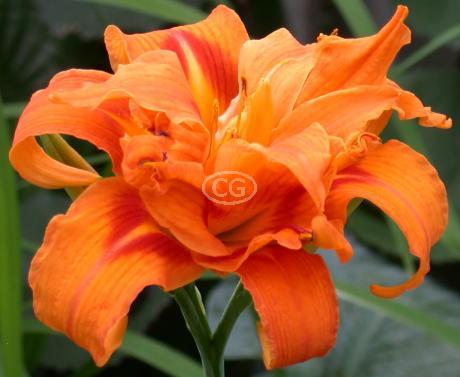 The feature I found interesting here is the blossom. It incorporates many layers of curling tangerine petals. It was discovered by a german physician, naturalist, and plant hunter in Asia. It was recorded in 1712. If you like proven plants, this one has been around for a while!
Hardiness Zones
This variety is hardy in zones 3-10.
How to Plant Them
This variety creates large clumps making it is useful to hold banks, prevent erosion, and edge driveways and lawns.
Purple de Oro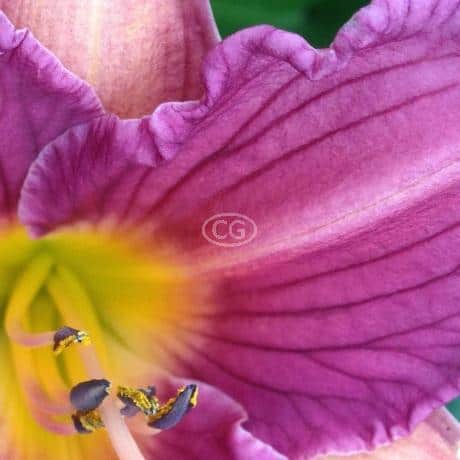 Is your sun hot? This variety is happy with 8 hours of full sun. This is considered an easy-care plant resilient in harsh sunlight and humidity. They are 14″-20″ tall.
With purple flowers accented by yellow throats, the blossom is 2 3/4″ across. The plant is moderately compact and an important feature is that it is a very dependable source of repeat blossoms. It is one of the daylilies that turns its head to the sun. Keep this in mind when you decide where to put it!
Hardiness Zones
Purple de Oro is hardy in zones 3-9
How to Plant Them
Purple de Oro is successful in masses or long ribbons of color. For this effect, plant them 2′ apart (measured on center). They are also desirable container plants on the patio.
Its range is from zone 3-9.
Some General Help
When To Plant
In northern zones, the problem is freezing. Planting in spring after the last frost is preferred. If planting in fall, ensure that plants, particularly the bare-root variety are in the ground more than 30 days before the average early frost.
In the south, where the problem is heat, humidity, and water early spring and very late fall are the preferred times to plant. In extreme heat add more water.
Sunlight
Daylillies are plants for full sun and partial sun. Color is important. The pale-colored flowers benefit from more sun. Darker colored blossoms will perform better with some more shade.
Why Seneca the Younger?
The Daylily is such a natural plant it sounds like something this Stoic Philosopher would love. He was a man who loved the natural world. This is despite the fact that he was a tutor – and his student was Nero!
He did not approve of forced flowers and fruits, big bathrooms, multiple houses, and too much luxury. He thought that the natural world was important. Art was good but it all came from nature.
Here is another thing you'll love. He said that if one was elderly one did not hesitate to plant for posterity!
Some Helpful Resources
American Daylily Society This nonprofit organization is dedicated to the daylily. They work to develop new plants and educate the Their website has plenty of useful information to offer.
To learn more, click on the banner below.


Classy Groundcovers offers free shipping on quality groundcovers.