Stars in the garden, grown for beauty for over 4000 years, the aster is a plant we think of as a star in our temperate climate gardens throughout the world. It is rated for hardiness in zones 4-8, but the little blossom can always surprise us. The little lavender aster feeding a bee, where is it? Asters can grow tall. How tall is it?
We found this little aster in the Everglades! It climbs the trees of a tropical swamp, feeding native pollinators of the glades. Wildlife, you ask? Here is its neighbor, we photographed them on either side of the raised boardwalk, the only way to get through the swamp and come out dry.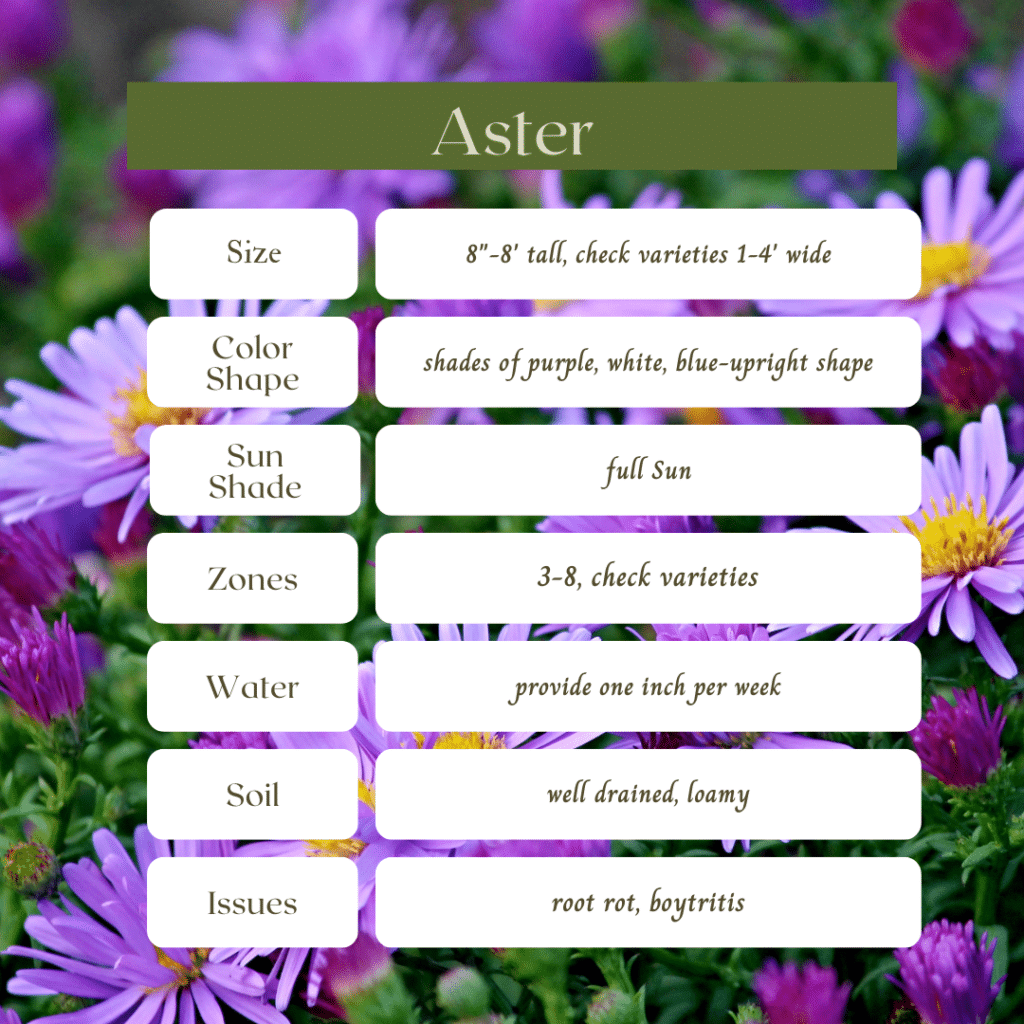 Asters and Alligators-Who Expected That!
You can expect to see lovely asters in beautiful New England gardens. Just don't think they stop there!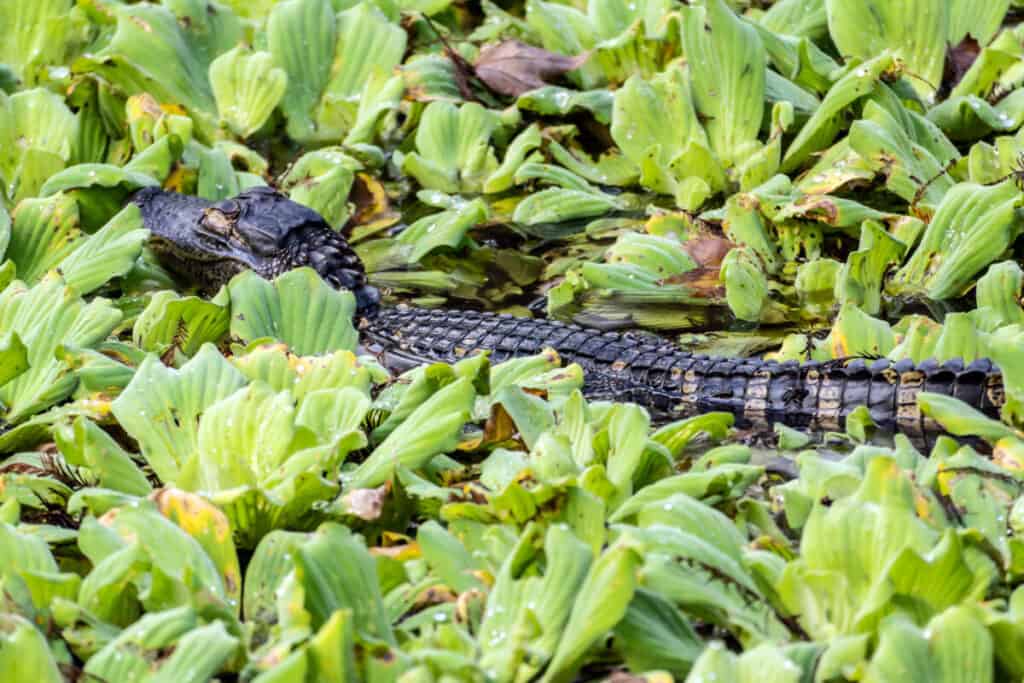 Symbol Of The End Of The Garden Year
The article on this site "In Fall- Invest In The Garden" encompasses what I believe I have learned about the importance of the fall garden and how it impacts our next year.
Perennials To Plant In Fall
This is the first in a series on valuable perennials to plant in the fall. I am thrilled that the list starts with the Aster- the single plant we most richly associate with the change to Autumn and the shortening of days.
The aster is a large and vigorous group- they are called the "Michaelmas Daisy" because they extend summer's blooms until the richness of autumn; Michaelmas. This ancient religious holiday marks the change of seasons. Its daisy carries the garden's rich color straight to the end.
This link will take you to the publication "Historic UK and its discussion of Michaelmas the historic holiday and the daisy which takes its names. The images are lovely also.
Features Of The Plant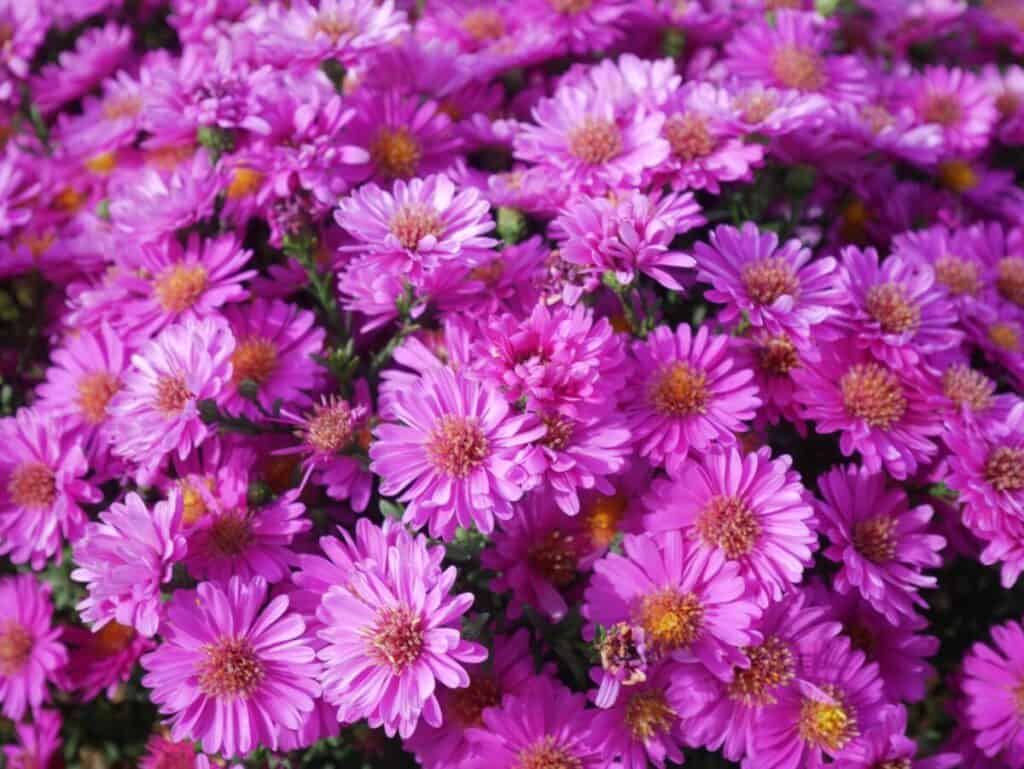 What Makes Asters Unique?
Asters are an enormous family of plants, second in number only to the Orchid family. They extend the garden season, providing the gardener with late blooms and the garden visitors with late-season food and pollen.
Asters For Pollinators
Asters are fall-blooming plants available for late-season butterflies. Their seed heads will also feed chickadees, nuthatches, and finches.
Stars In The Garden
Aster comes from the ancient Greek word, meaning "Star," Asteraceae has 1300 genera and 21,000 species. The star-like flower is made up of many tiny flowers. In full sun, in well-drained soil, not excessively rich, they should be easy plants for us to grow.
Aster-Essential Features
I will begin with a table of essential features for each plant in the series. This way, the reader can quickly identify the plants they can grow in their garden. If you return to "In Fall-Invest In The Garden" you will find a long list of perennials to plant in fall. This will include for each plant, hardiness zones, light requirements, and soil requirements for convenience in making your selections.
Varieties To Look For
NB. If the variety you are looking at has a genus name that is not Aster, recent DNA research has caused that name change.
How To Narrow The Field And Find The Best For Your Garden
If you would like to add asters in your garden and the information in the chart above indicates that asters are a good choice for you, choose from the many varieties for the height, bloom color, and bloom time that best suit you.
Here are the major categories followed by links to research and actual plant trials which will add more information.
North American Natives
The two best-known varieties are the New England and New York categories.
New England Aster (Aster novae-angliae)
Plants are large, tall, and bushy, flowers plump, colors include reds, rusts, and cool colors. The stems are thick and woody. The plant blooms throughout mid and late summer and is found widely throughout the northeast. It is valued for its choice of bright colors and as a cut flower.
Some cultivars of New England Aster
Barr's Pink-rose, semi-double blossoms,
Honeysong Pink-pink/yellow center
Lyle End Beauty-red/purple
Red Star-red, dwarf
Treasurer-blue/purple
New York Aster (Synphoytrichum novi-belgii)
Late-blooming, "Michaelmas Daisy," smooth dark green leaves, and thinner stems, expect more cool colors. The plants are shorter in height (2-4'tall), bushy, and more compact and there are more colors although perhaps less vivid.
Some Cultivars of New York Aster
Bonnington White-white, double
Crimson Brocade-red, double
Eventide-purple, semi-double
Patrice Ballard-pink, double
White Lady-white, orange center, large plant
Winston Churchill-red
Aromatic Aster (Symphyotrichum oblongifolium)
This Aster has sky-blue flowers on 1-3′ stiff stems. The Chicago Botanical Garden, which values cold-hardy plants, has given this aster a high rating, Here is the review of their test.
Calico Aster (Symphyotrichum lateriflorum)
A delicate aster, found in wooded areas it is 1-3′ tall and appreciates light shade or partial sun. The flower tubes are short and attract pollinators, particularly bees. (Rabbits and deer will graze on this plant). With white flowers having maroon and yellow centers it blooms until frost.
Heath Aster (Symphyotrichum ericoides) White Heath Aster
An Illinois wildflower the heath aster is 1-3′ tall, with small flowers organized into large heads, and is a nectar plant for native bees.
Smooth Aster (Symphyotrichum laeve)
Hardy in zones 3-8 this is a plant for naturalized areas and is 2-4′ tall. It defies frost and blooms well into November. The flower is lavender with a yellow center which will turn reddish as the weather becomes colder.
Wood Aster (Aster divaricatus)
An aster for a wildlife garden in partial sun. A mounding perennial, it forms dense colonies from underground rhizomes. The white flowers have yellow or rose center disks. They attract pollinators and small wildlife but are not favored by deer and rabbits.
Some European Asters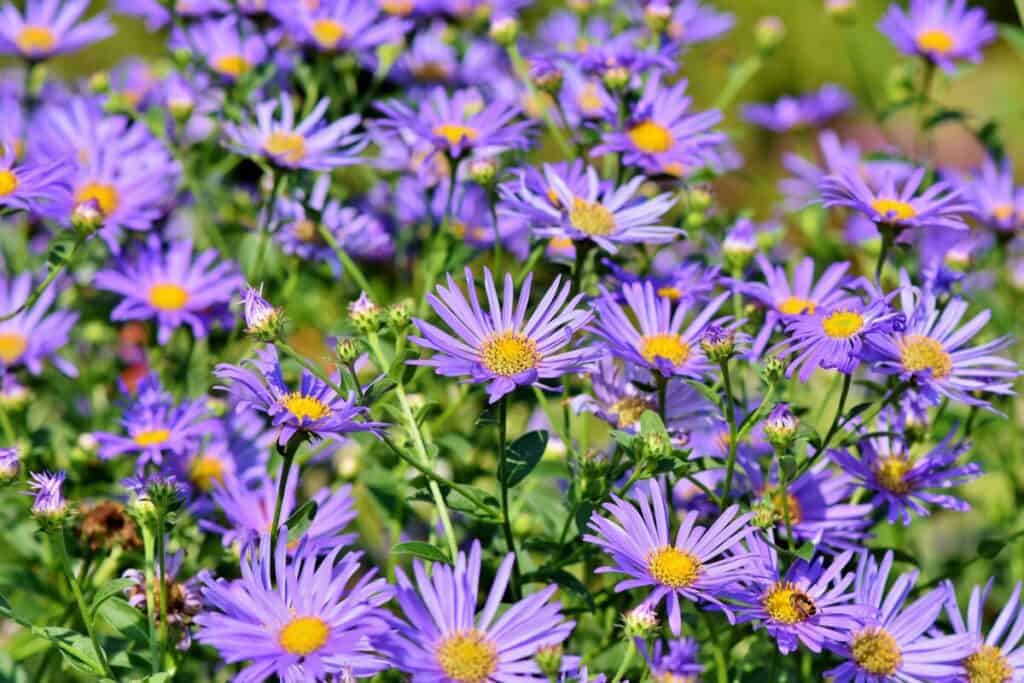 Frikart's Aster
This aster is a source of summer blooms. It is a hybrid of the Italian aster amelius and the Hymalayan A. thimsonii and is an addition to the summer mixed border. It forms a 2-3′ tall loose, bushy mound. The flowers are 2-3″ in violet/blue. It was developed by the German Hybridizer, Frikart, and is hardy in zones 5-8.
Italian Aster (Aster amellius)
An early blooming aster that does not require staking, it sports sky blue flowers from summer into mid-fall.
Sea Aster (Aster tripolium)
And adventurous aster, the sea aster grows in rocky outcrops in coastal areas. It is found in salty areas including the Gulf of Finland. It has been a star in British gardens since the time of the first Elizabeth!
Major Aster Trials And Plant Recommendations You Can Use
Asters are a large and significant plant family with many options to consider for our gardens. Fortunately, there have been some extensive trials performed resulting in valuable recommendations. Here are some that may help you in your garden.
This is an extensive multi-year trial of asters at the Chicago Botanical Garden. Between 2003 and 2009 the Chicago Botanical Garden performed field trials of 119 different asters. If you read their reports you will find all of the plants evaluated and ranked by stars from excellent to very poor. The winners are described, with photos at the end.
These extensive trials are useful to all of us, wherever we garden because of the extensive nature of the research. They were performed in the cold gardening climate of Chicago.
I also found another trial performed at the Mt Cuba Center near Wilmington Delaware which emphasizes a warmer climate. You may find it helpful also, here it is. "Asters For The MId-Atlantic Region." You can read it and find in summary, their most highly rated asters with photos and detailed descriptions.
Asters For The Western US
This report is the USDA guide to asters for the western USA.
Summary
Upton House UK, National Collection of Asters
We were fortunate to visit Upton House and Gardens, a very beautiful old house with a remarkable art collection. It holds the National Collection of Asters, this is a piece describing how they manage the collection.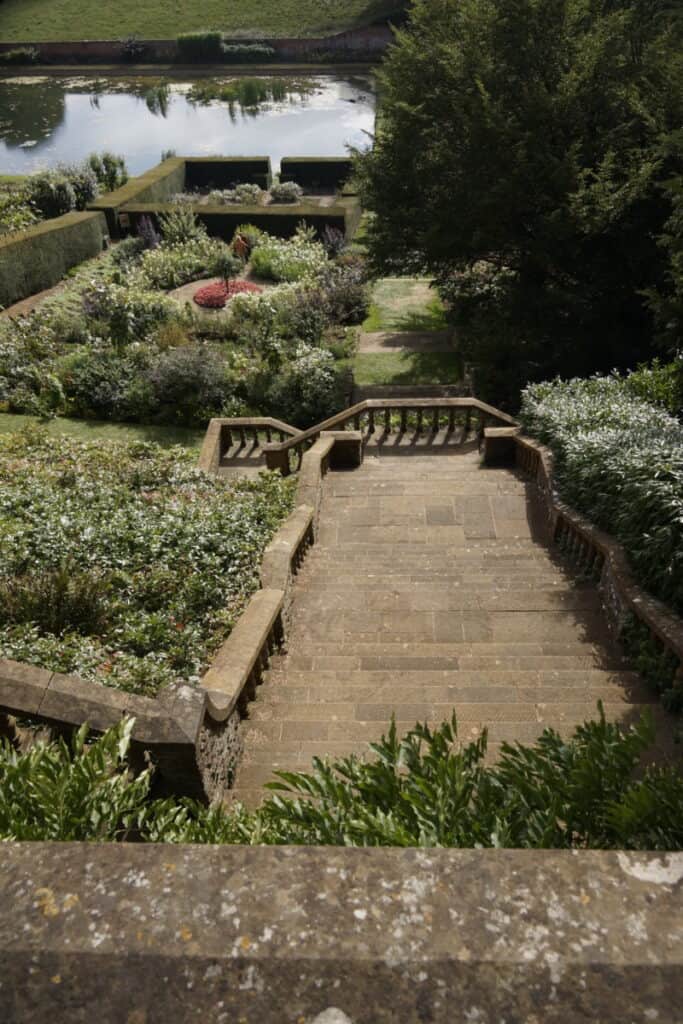 Of the great variety of perennial plants suitable to plant in fall the aster has unique features to offer. It provides very late-season blossoms at a time difficult to find them. It is both a pollinator and wildlife attractor and a source of cut flowers for the house at the same time. They deserve our attention.
To find more plants to add in the fall try this list.