Florida Gardening-The Benefits
Unique in North America, the Florida Garden grows for all twelve months each year. There is no month in which you will not have something in bloom and something to eat. The first important fact to recognize is that what grows or blooms each season is very different. Florida is a tropical to subtropical climate- the only one in North America. Here are my best gardening and landscaping tips based on our memories of being new Floridians.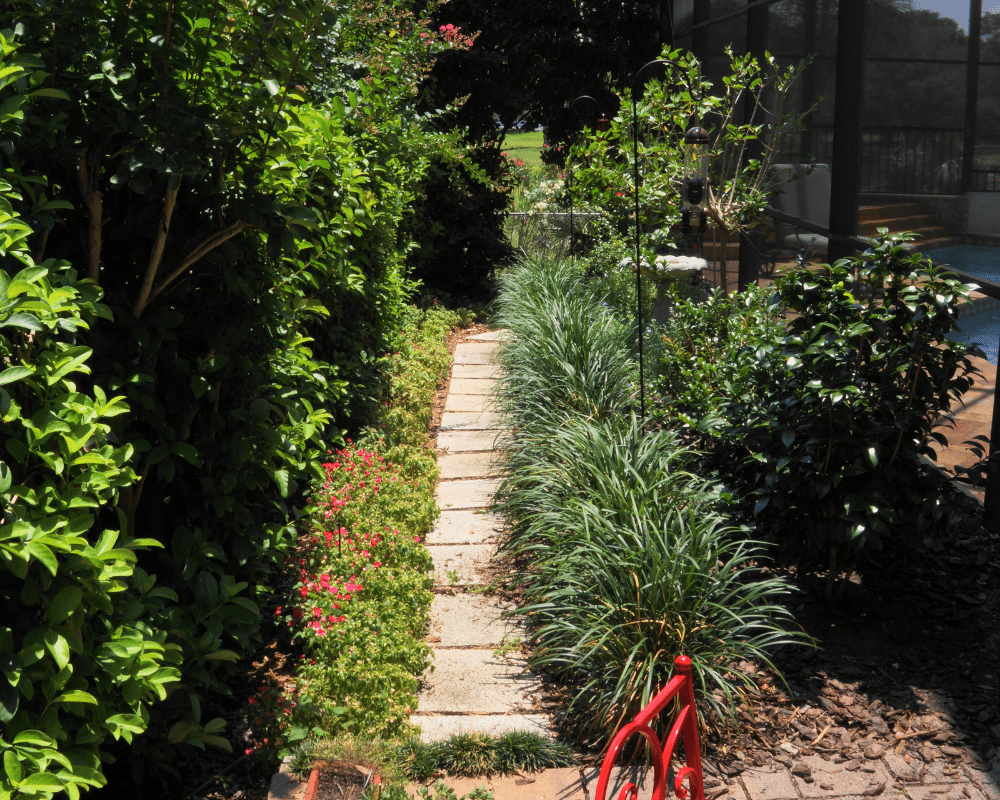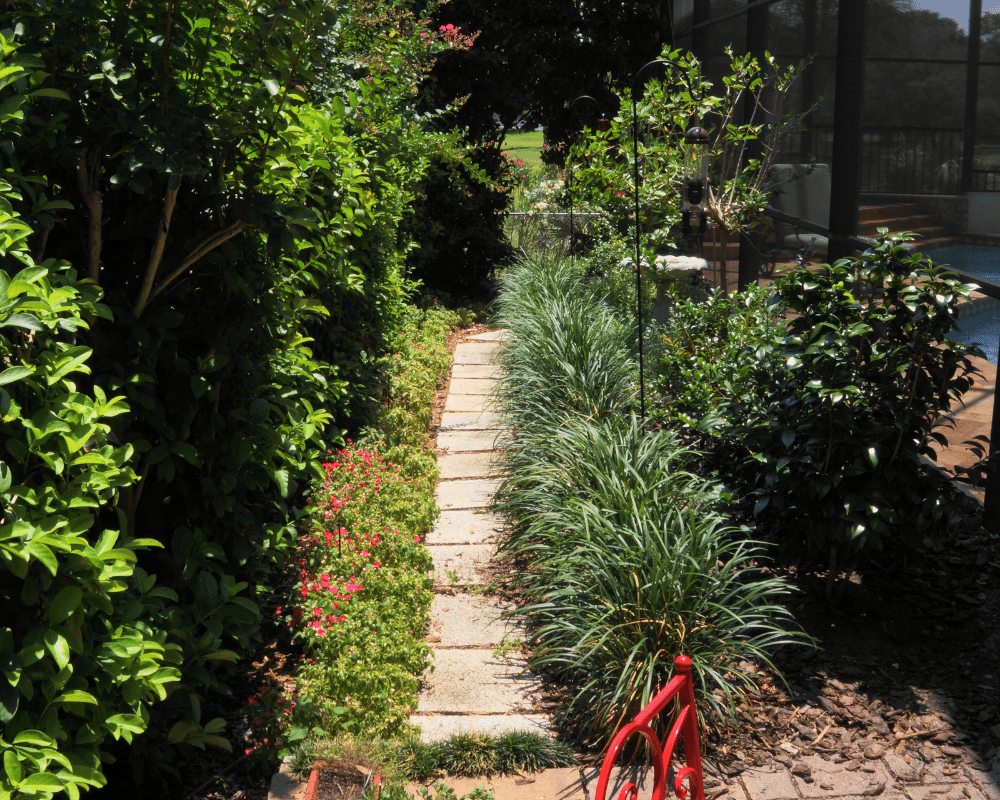 Your goal is to reconcile the differences between the Florida climate and the temperate climate you are accustomed to and to understand the Florida garden as the seasons change.
Florida is a place where plants thrive, ranking fourth in total vegetable production among all states, and is a premier producer of winter vegetables. (Source: USDA) You have wide choices!
Our Shared Experience
Florida is a state filled with incomers. Most of us who want to create a garden environment to live in started life somewhere very different. We are all learning the same things.
Florida Gardening And Landscaping Tips-Issues You'll Face
The critical issues we all learn to deal with are listed below: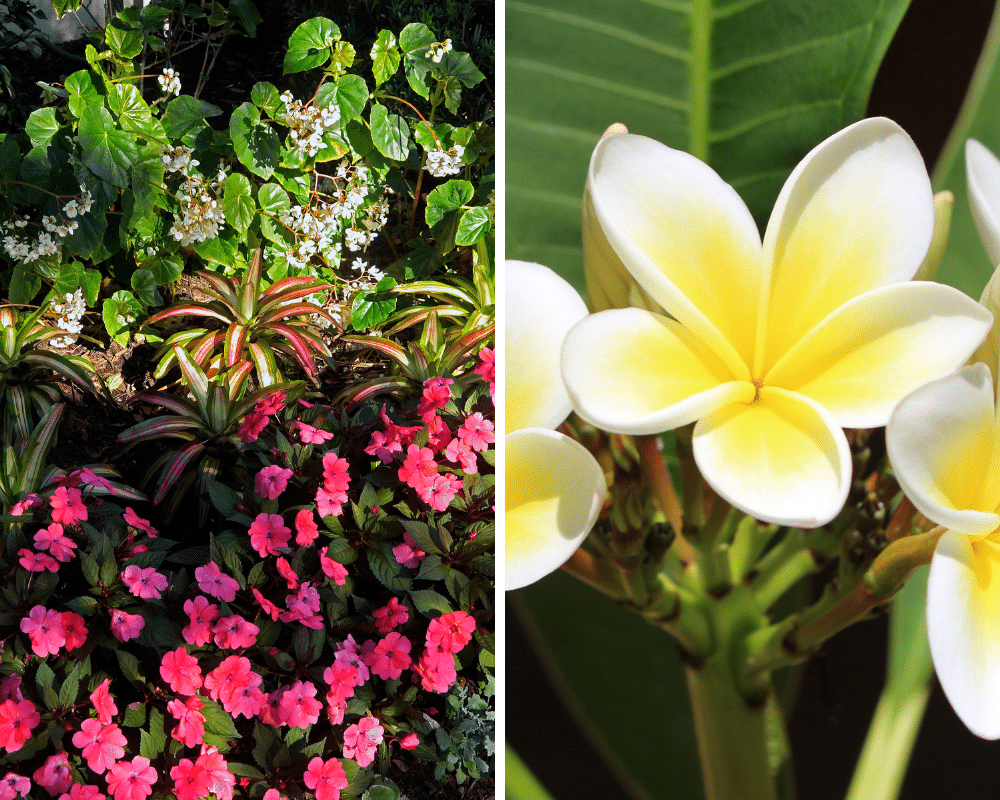 Winter annuals to the left, and warm weather plumeria blooms to the right. Some plants bloom all year.
Florida's Two Seasons: Florida has two unique seasons wherever you are in the state. The winter is mild and dry, and the summer is hot and wet. This affects the plants you will emphasize as the year progresses and your irrigation patterns.
Florida's Range of Hardiness Zones: Moving from north to south, the state encompasses USDA plant hardiness zones 8, 9, 10, and 11. Use this map to see the USDA Zone locations found in Florida, with temperature ranges for each. (From the University of Florida.) The USDA zones are based on the lowest growing temperature for each plant. Keep in mind that there are additional limitations due to Florida's heat and humidity. (I can use annual flowers I planted in New England and the Middle Atlantic-but not in the summer!)
Florida's Unique Soil. Sandy soil is our norm. We have soil so ubiquitous that it's our 'state soil'. Called Myakka Soil, it is a fine-gray material. Regional variations look like this: In the Florida Panhandle, you will experience a Georgia-like red clay, and in Everglades areas, you will see more organic soil.
Amending the Soil. In the three gardens we have grown in Central and South Florida, we have amended pure sand with organic material, improving a few more beds each year.
The Bugs Never Quit! The price we Floridians pay for a full 12 months of gardening pleasure is that there is no cold season to call a temporary halt to pests and diseases. It's summer all the time for all of us living things.
Our Florida Gardening Experience
We are a pair of Master Gardeners volunteering through our State University system to help other gardeners in our community. Our background is as active gardeners in many temperate climate locations, but our longest time period has been as Central Florida gardeners, and now we are South Florida gardeners.
Florida Point Of View
I will focus this discussion from the South Florida point of view because it is the most extreme climate. What happens in South Florida is reflected throughout other parts of Florida but less intensely.
A Year In The Florida Garden- Our Gardening and Landscape Tips
Winter in Florida is 'High Season,' with loads of visitors; every activity takes place at once, and all mild season plants are in bloom. In addition, wintertime is our prime vegetable production season. We hobby gardeners can be in the garden all day, and the irrigation is running. December, January, and February are our coldest months.
Springtime is the time to enjoy the slow transition to warm weather. The average high temperature is 70-88 F (21-31C), and as spring progresses, moisture slowly increases. Our cool season flowering shrubs are in bloom, and summer blooming tropical shrubs begin to flower. We have spring flowering trees like anywhere else, which color our streets as we walk by. For some examples, see 'Flowering Trees.' Also, we begin to prepare for hurricane season.
Summer includes heat, humidity, and rain. We do garden work early, and tropical plants bloom every day. Also, we have learned to check plants for pests and diseases as we work. In Florida's warm climate, fungal diseases are the focus, and we try to stay ahead of them.
Fall is our second springtime in Florida, and this fact is more true the farther south you go. This is the time to plant the most diverse vegetable garden, and the snowbirds (human and avian) are in flight.
Garden Design Issues In Florida-Tips From Our Florida Gardens
Control The Plantings
Good design is good design, but Florida adds a few twists. Our plants are growing all year, and the preponderance of dense tropical plantings means that the lines of the garden need to be firmly established and controlled on a regular basis. Be aware of the recommended spacing for each plant. A manicured Florida garden can become a jungle faster than you think!
Develop a Layered Landscape
Expect to develop a layered landscape. Tropical landscape, by definition, is layered, and there are many choices of color from foliage as well as flowering plants. This means it is easier to have color all day, every day, than in other places. You will find that tropical plants produce privacy more quickly and easily than in other climates. And, given Florida's small gardens and outdoor lifestyles, this is an important feature to take advantage of. Use it to your benefit.
Plan for Access
Plant for convenient pruning, weeding, and care. Make sure you can reach your plants. In our all-year growing climate, pruning is an important function.
This instruction in pruning comes from Fairchild Tropical Botanical Garden.
Many Florida gardens are small; here is what we have learned about designing smaller gardens.
Plant Selection For Florida Gardens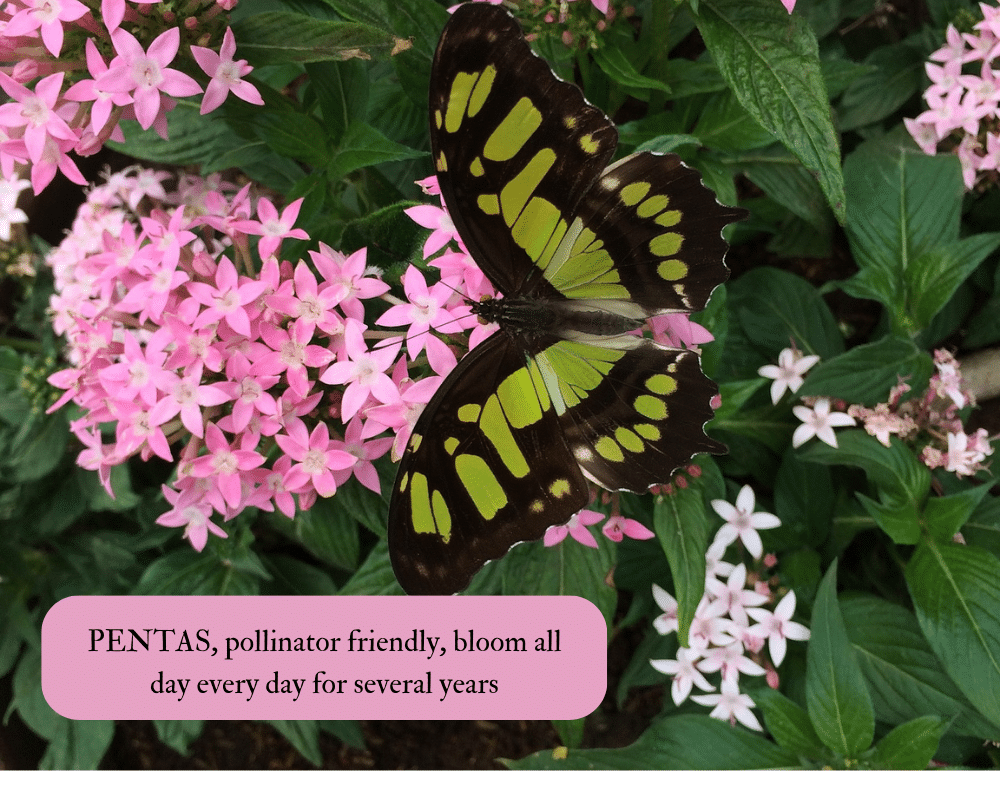 Your choices of plants to include in your garden are wide and vary throughout the state. Here is a valuable place to start.
This document is the easiest and most comprehensive listing of Florida Friendly Plants and their features in detail. (You can download a copy.) It is the Florida Friendly Guide to Plant Selection and Landscape Design. Based on our University of Florida research and updated on a regular basis, it is a comprehensive guide to plants by size and category. Suppose I want a perennial small shrub with flowers that attract pollinators and will grow successfully in my region. I can find a detailed list of plants to choose from.
Shop in your favorite local garden center, read about the plants, and visit Florida's many public gardens, but this is a great starting point and reference book. If you would like a hard copy, ask your local County Agricultural Extension Service.
Your Introduction To Florida's Unique Soil
Good soil is rich in humus-it's what we get when organic materials decay. We also know that good soil holds moisture and drains well. That is our goal. Florida soil is heavily made of sand; it drains beautifully. What it needs is a way to hold moisture and nutrients to feed the plants.
The best soil for growing has a pH of about 6.5 or slightly acidic. The average Florida soil is about 6.0, a little more acidic. In South Florida, our soil is limestone-based, highly alkaline, with a pH range of 7.8-8.4, and does not naturally hold water and nutrients.
When we first dug into our South Florida garden beds, we found both rocks and petrified mulch. We began a program of adding mulch and compost, extending the plan every year. You can reasonably expect to improve your Florida soil.
The Importance of Mulch in Florida
What is Mulch? Mulch is a layer of material applied to the surface of the soil. Its purpose is to maintain moisture, to keep the temperature even, and to discourage weeds. Mulch made of organic materials will eventually decompose and add organic matter to the soil.
Popular Mulch Used in Florida:
Pine Bark Nuggets
Pine Straw
Oak Leaves
Mixed Hardwood Mulch
Melaleuca
Mulch quality is difficult to judge in the bag. Look for the safe certification label on mulch that has been tested for safety.
What is Compost? Compost is recycled organic material (wood or food-based) to amend the soil. It improves soil health, reduces greenhouse gas emissions, recycles nutrients, and reduces the impact of drought.
'What is Good Soil For Planting'
Water In The Florida Garden
Each time you water, add a full inch to ensure deep, strong root development. Water again when the top inch of the soil is dry. Also, water the garden early in the morning to ensure that the water you add really reaches the roots and does not simply burn off above ground.
Plant Nutrition
Start your garden with a soil test. Usually, the easiest way to do this is to use the test kits available at your county agricultural extension service. You will get good instructions for taking your samples; the testing lab is both expert and local.
The University of Florida has a new testing procedure thought to be easier for the average gardener to read. Here it is-Soil Testing Kits.
Your soil test will analyze the soil's fertility and make accurate fertilizer recommendations. This will prevent waste and over or under-fertilization. Having a soil test and its resulting report will considerably increase your confidence as a gardener in a new environment!
Pruning
The best time to prune most shrubs in Florida is in late winter or early spring while the plant remains dormant. This is also the time when pests and diseases that can attack your plants are least active. Prune flowering shrubs immediately after they finish blooming to avoid cutting off potential blooms. Disinfect the cutting tools.
Pests And Diseases You'll Deal With
Pests and diseases of plants are part of gardening wherever you are, but in Florida, there is no quiet period. Pests and diseases are always active, and we gardeners learn to be aware of potential problems. Garden pests often weaken the plant and pave the way for diseases. Many horticultural pests are small. Having an inexpensive magnifying loup in your pocket is a good idea when you go into the garden. In our mild climate, walking in the garden early in the morning is easy, and it is a great opportunity to find problems while they are small.
Learn Integrated Pest Management
Integrated Pest Management (IPM) is an environmentally friendly, common sense approach to controlling pests and diseases of plants. IPM is taught in agricultural colleges throughout the world. It is a step-based approach that focuses on pest prevention and uses pesticides only as needed.
In IPM, when we see pests on a leaf, we first wash them off with a spray of water or remove the damaged leaf before using stronger remedies. This works best for observant gardeners.
Integrated Pest Management from the University of Florida
Florida Plants-Native, Exotic and Invasive
Florida Native Plants
A Florida native plant is one that occurred within the state boundaries at the time of European arrival. The 'Monk story' is a popular Florida gardening legend. The story says that a monk who traveled with early Spanish explorers, exhaustively listed every plant he could find in the new land. If the monk saw it's a Florida native!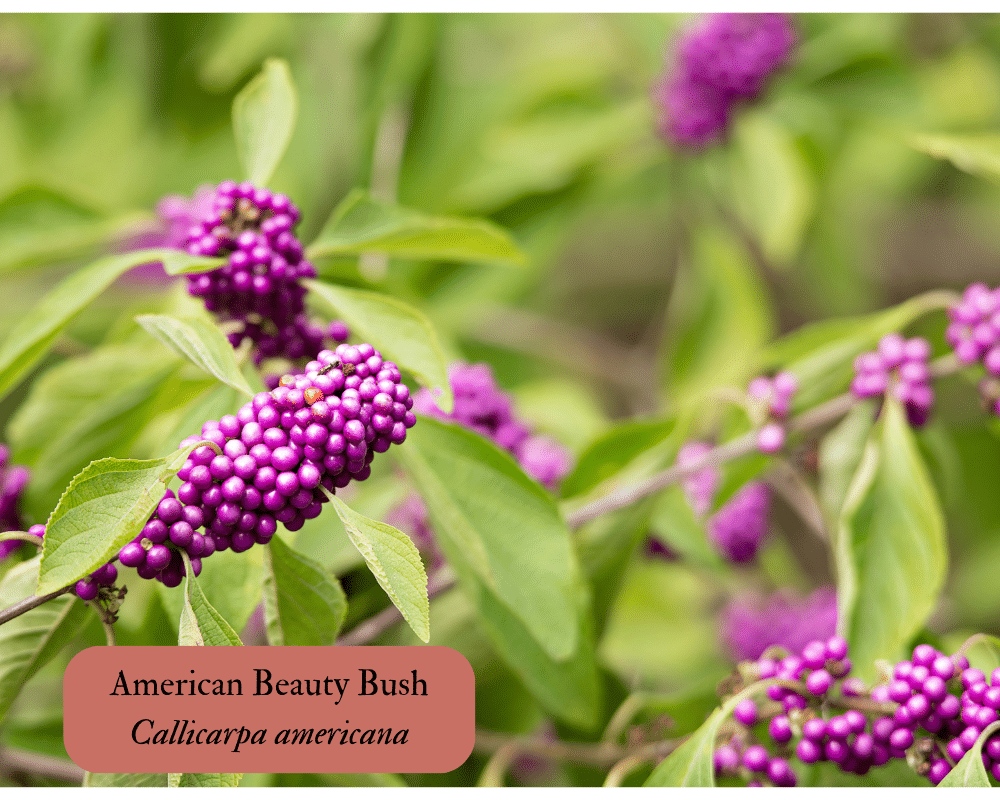 This is American Beauty Bush-Callicarpa americana. Hardy in Zones 6-12 it is native to Florida, other southern states, and Caribbean areas. Callicarpa americana, is its genus and species. Look it up under the botanical name, and you will get the best information.
This is the website of the Florida Native Plant Society. The society includes local groups where you can learn more about native plants.
Here is the Florida Association of Native Nurseries. Located around the state, you can find a source of native plants here.
Exotic Plants That Thrive In Florida
You will not find all the plants you loved in your northern gardens growing here in Florida. We particularly miss our peonies, but you will find an enormous array of plants, both temperate climate and tropical. The problem will be choosing your favorites. All gardeners run the risk of planting more than they can care for; in Florida, this is a special problem.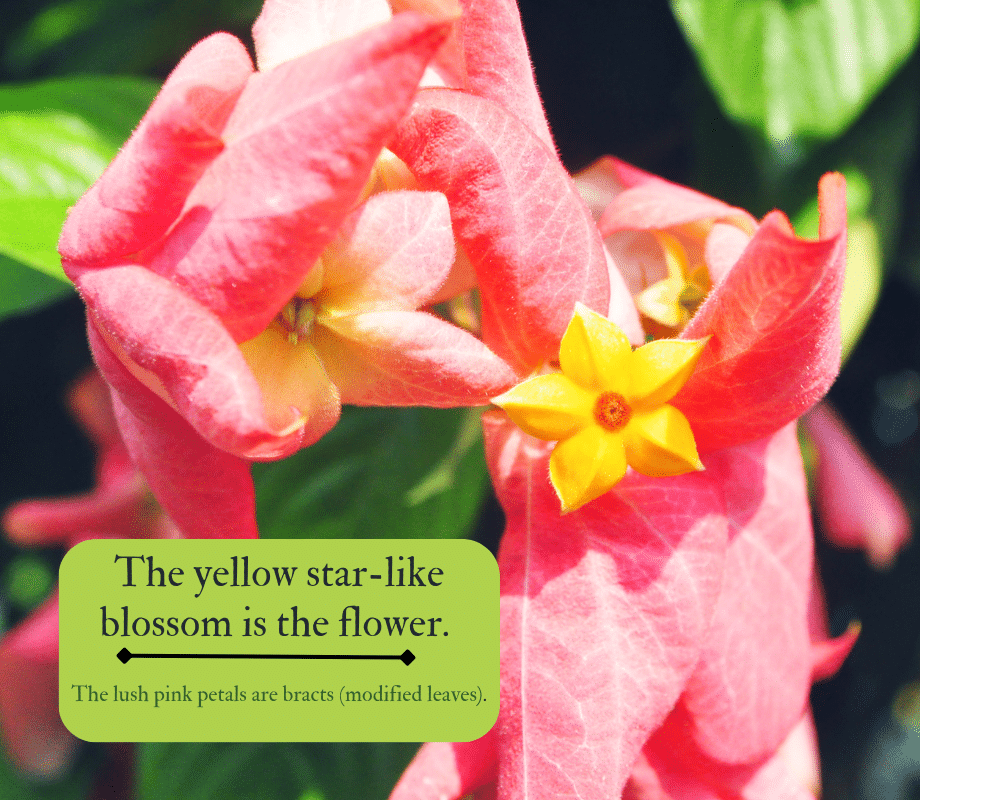 This tropical plant Mussaenda is native to much of Asia and is proving itself a desirable addition to the Florida garden.
David Fairchild (1869-1954) was an American explorer and plant hunter responsible for introducing over 200,000 plants to the US. He clearly influenced what we grow and eat today. If you like kale, quinoa, or avocados, thank Fairchild. In Miami, you can visit both Fairchild Botanical Garden, named for him, and The Kampong, his own tropical home.
Invasive Plants-The List To Know And Avoid
Florida is an environment where many plants thrive, and we are well endowed with ports of entry. It is easy to grow plants, including those we do not welcome. It is important for Florida gardeners to be aware of the problems caused by invasive species, both plant and animal.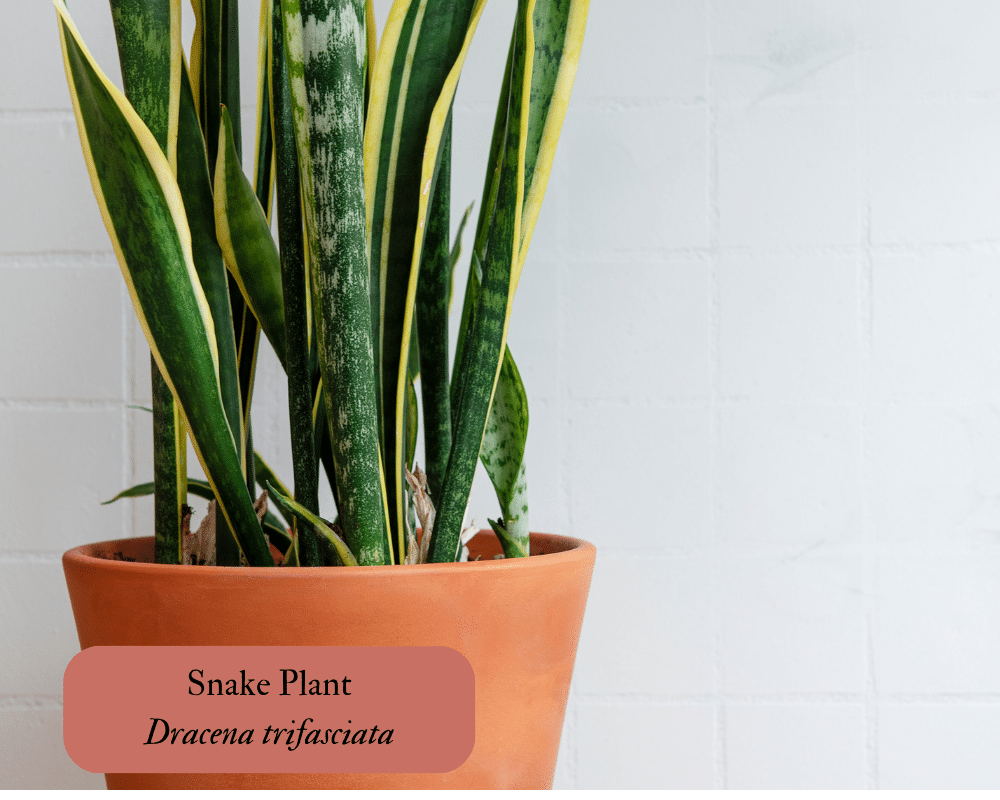 This popular house plant grows outdoors in Florida and is considered invasive. We don't plant it outdoors. It was formerly called Sansevieria trifasciata.
An invasive species of plant has these characteristics:
It is not native to the area.
Its introduction into the area is likely to cause economic or environmental harm or harm to human health.
This is the Florida Invasive plant list. The Florida Invasive Species Council compiles and updates it every two years. Save the list and refer to it often.
If you would like a little help with Botanical names, try this: 'Latin for Gardeners'
The Florida Garden By Month
Here are the variations to look for as the year progresses.
January: The coldest month; mulch well and check the weather forecast. Be ready to cover tender plants to prevent cold damage. In most of Florida, you will pick flowers and harvest vegetables and herbs.
February: Many trees and shrubs will be in bloom. This month and December are the next likely opportunities for cold damage.
March: Even in North Florida, you will plant warm-season vegetables.
April: A good month to be aware of pests.
May: Summer-like weather. We change to warm-season annuals that resist fungal diseases.
June: The start of both summer and hurricane season.
July: Fully into the rainy season.
August: Early morning gardening to avoid heat and thunderstorms. Tropical plants beautify the garden.
September: Final hurricane preparation and laying out the fall garden.
October: Cool season plantings.
November: Beautiful, mild, and not too busy with visitors. Schedule heavy work in the cool season.
December: Enjoy the cool season annuals, and perennials are in bloom.
Save this link, 'Florida Gardening Calendar' you will use it often. Choose your part of Florida and the month for good seasonal advice.
Garden Inspiration-Gardens To Visit In Florida
Botanical Gardens have been an integral part of society for hundreds of years. They provide us with relaxation, activity, and improved overall quality of life. And for us gardeners, they provide inspiration. You will always come home from a beautiful garden with ideas you can benefit from.
Here are some examples of inspiring public gardens throughout Florida. Take them in, as many as you can. Where I have produced a review of a garden, I will include it.
North Florida
Alfred B. Maclay Garden State Park, Tallahassee, Florida. Gardens, a lake, bike, and walking trails, and picnics. Famous for camellias and azaleas.
Cummer Museum of Art and Gardens, Jacksonville Fl. Art and waterside gardens to visit.
Central Florida
Bok Tower Gardens, Lake Wales Fl. An Olmstead-designed garden, with music, a plant and wildlife sanctuary-and on a mountain and in Florida!
The Ringling Estate and Gardens-Sarasota Fl. -John Ringling's famous art collection, Venetian mansion and acres of trees and gardens. Directly on Sarasota Bay.
Marie Selby Botanical Gardens-Sarasota Fl.-This beautiful sanctuary, on Sarasota Bay is the place to understand Epiphytes (air plants), and the selection is bigger than you think.
South Florida
Edison-Ford Winter Estate-Fort Myers-Science, inventions, early homes and gardens bordering the Caloosahatchee River. 'The Complete Guide to Visiting Mina Edison's Moonlight Garden.'
Fairchild Tropical Botanical Gardens-Miami Fl.-Eighty acres of exotic tropical trees and gardens on Biscayne Bay. 'The Complete Guide to Visiting Fairchild Tropical Botanical Garden'
Naples Botanical Garden-Naples Fl-Ranked one of the ten most valuable new botanical gardens in the world.
'The Complete Guide to Seven Florida Gardens You Must See.'
American Public Gardens Association: Use this list to find gardens to visit near you.
Summary,
If you are new to Florida gardening, I hope this introduction to our garden options gets you off to a successful start. If you have been gardening in Florida, I hope the ideas and our experiences are useful in your progress.
Happy Digging,