At The Edison Ford Winter Estate, Fort Myers Fl
A Historic American Garden gets a Makeover and Returns to its Roots
In 1929 Thomas Edison, a man who changed everyone's life got the gift of a small change from his wife.
He was 82 years old, and the laboratory he worked in every day along the river in Ft. Myers Fl had been torn down. It was resurrected at Henry Ford's Greenfield Village Museum in Dearborn MI, for posterity to enjoy. Thomas was, after all, Life Magazine's "Man of the Millennium."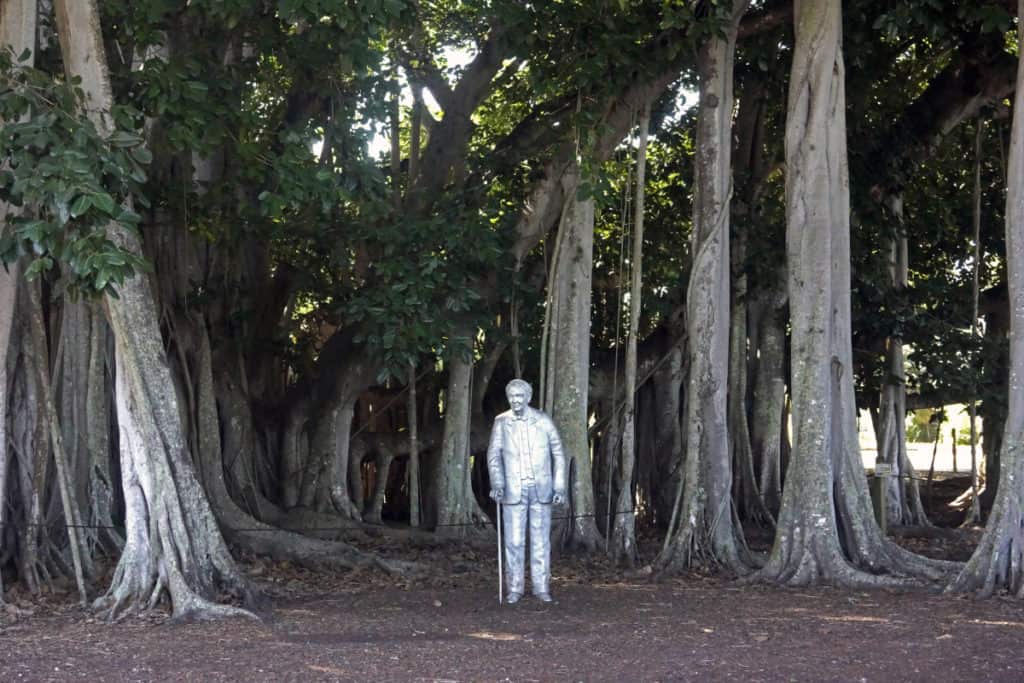 He was someone who worked all his life, starting his first enterprise at age 12. Thomas was always searching, always learning, and still creating. He held over 1000 patents, never filing less than a patent a year for 60 years: the phonograph, a workable electric light bulb, the first commercial power station the list goes on.
The Plan
Mina Miller Edison, his much younger second wife, was a builder, an idealist, and an improver. She was a daughter of Lewis Miller, an agricultural inventor and a founder of the Chautauqua Institute, which continues to be an important center of education for Americans today.
Thomas needed a comfortable place where he could continue to work, but at his own pace. Mina had a perfect idea; to build a combination study and small chemical laboratory. It would be a stand-alone building on the grounds of Seminole Lodge, their winter home, private but accessible to the 21 acres of palm-shaded landscape he loved along the Caloosahatchee River.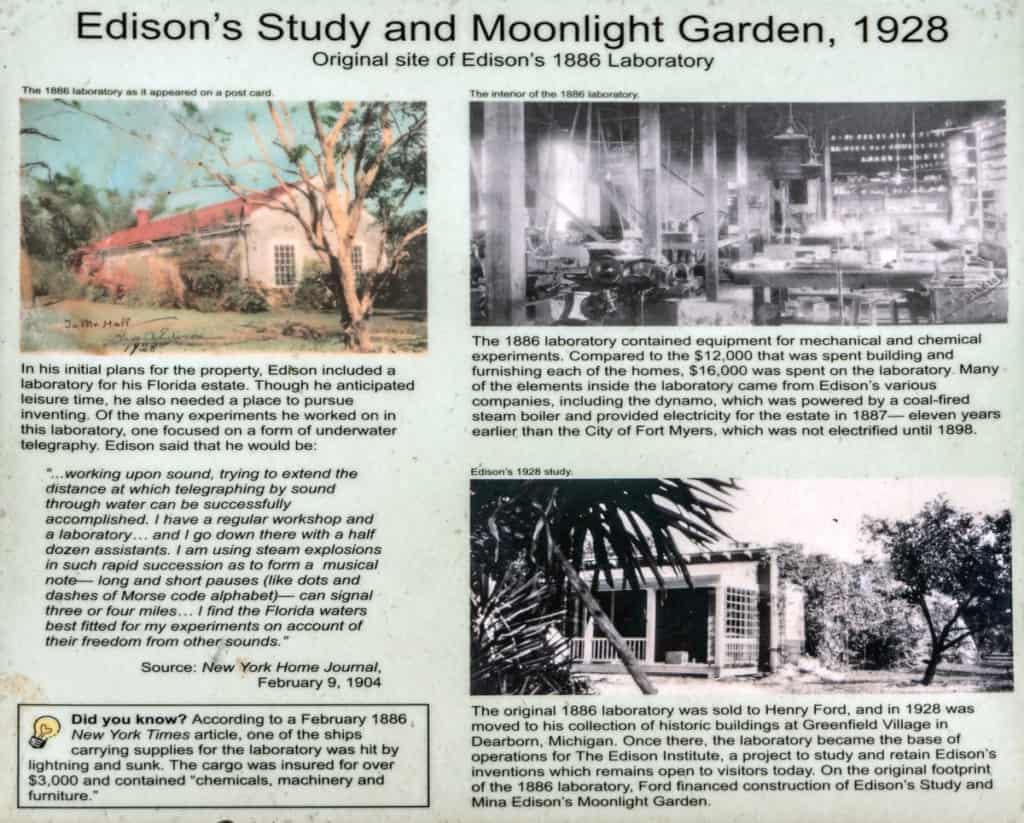 She thought the bit of land adjacent to this new little building (where the former laboratory stood) would make a fine garden space for him to relax. With this place, he could work, read and think. At the end of the day, a pleasant spot to enjoy the last cigar! By this time in his life, his diet, due to various digestive issues consisted primarily of milk and cigars. Always the cigars!
Mina's Gift To Tom
Her gift to him when he returned to Florida, was this spacious study, a single-roomed, gray building with a small front porch and a rectangular garden accessed through the rear door. Henry Ford, his friend, and seasonal neighbor offered to build a pretty white and green trellis to enclose the space while letting the river breeze drift through. Mina added Edison's favorite climbing bougainvillea.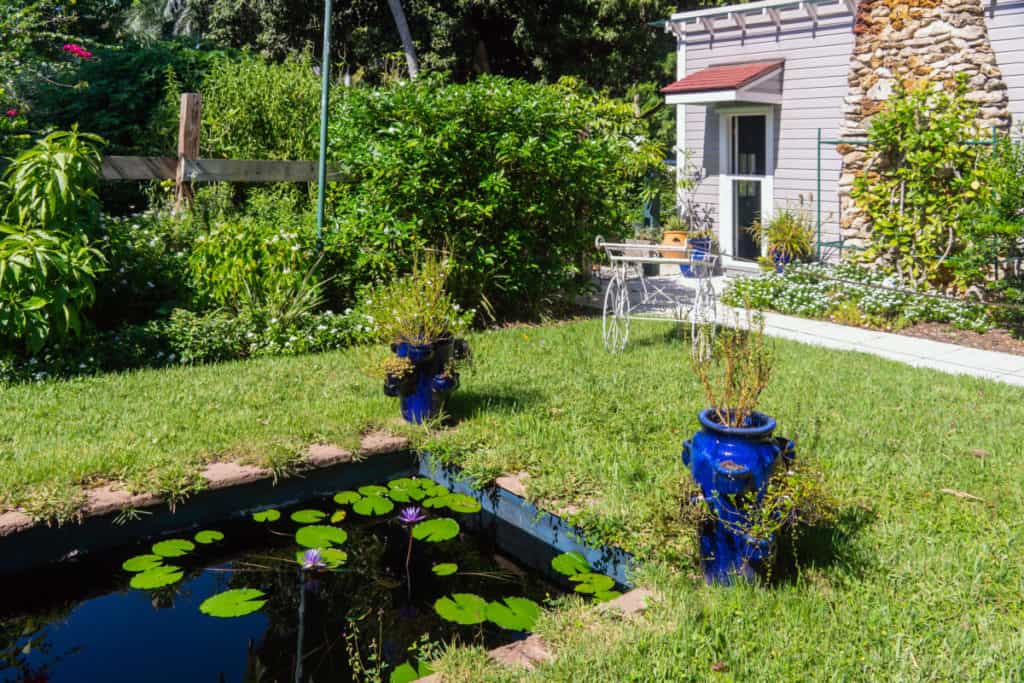 The sources I read tell me that she, initially, laid out the rectangular space into 24 small geometric plots. However, we know that she made a change and hired a prominent garden designer to create a moonlight garden in the space.
Why did Mina change her mind? I don't know. Was the first layout too fussy, too much work, not relaxing? We do know that with her northern gardening instincts she chose a few plants which failed to thrive. Well, all of us Yankee transplants have done that!
The Moonlight Garden
Creating a beautiful, private garden was a perfect way to enhance life. Here was the environment to share with family and friends. This was a time of optimism. Henry Ford had doubled wages. Americans who could travel did so. They visited homes and gardens abroad and came back with ideas, and sometimes decorative goods to use at home.
The Style of the Times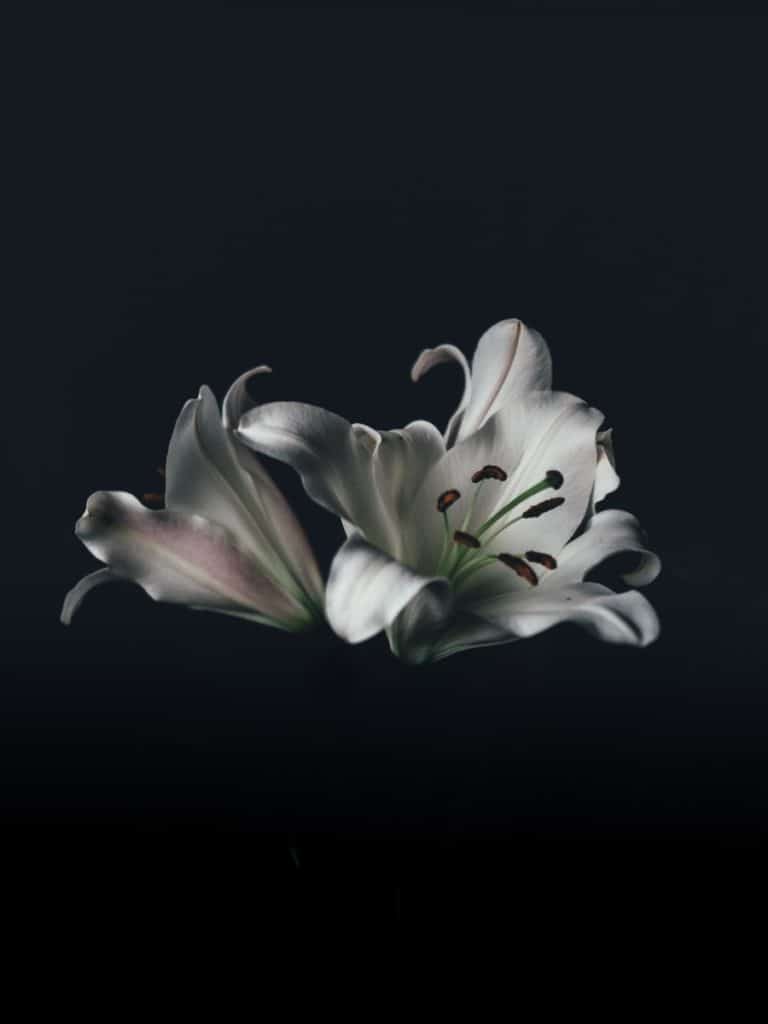 Why A Moonlight Garden?
In 1929 there was not much ambient light along the water in Fort Myers. A moonlit night, even now in Florida is a wonderful thing. In that year it must have been spectacular. Even Edison, devoted to the transformative power of the electric bulb was captivated by the beauty of moonlight.
American Life In The "Country House" Period
This time, between 1890 and 1930 was called "The Country House Period." People who had been successful amid the rapid changes of the industrial revolution were building stylish homes with extensive gardens.
The middle class built comfortable, romantic bungalows based on the American Arts and Crafts movement. Henry and Clara Ford, the Edisons' good friends built 'Fair Lane,' a 31,000 sq. ft. house on 1300 landscaped acres.
This growth in country houses with outdoor space was a boon for architects, decorators and garden designers. Many of these places are preserved today for us to enjoy and learn from.
Mina Hires a Star
For Thomas' special garden Mina returned to one of America's most prominent flower garden builders. She hired Ellen Biddle Shipman, who was among the first women to run successful businesses in the field.
Shipman's Style
Shipman was known for creating spaces with three important attributes. These were:
Enclosed Space-her clients appreciated private spaces that they could enjoy with their families and friends. Shipman herself believed that a true garden had an enclosure of some kind. It might be a structure or a green hedge but always provided comfort and privacy.
A Rich and Varied Floral Border-Some garden designers of the time considered borders to be something for amateurs and tried to introduce other options. The "amateurs" however, were paying the bills. They loved long borders of flowers. They particularly liked the rich variety of blooms and the chance to walk among them. This presented them with something beautiful with which they could interact.
Substantial Architectural Features-Ellen produced traditional, beautiful and useful garden structures; arbors, pergolas, seating area and patios. Her gardens were romantic, restful and perfectly planned for beauty throughout the seasons.
The women who commissioned these gardens wanted to enjoy the whole process; the planning, the planting, the trimming and cutting flowers for the home. These gardens were spaces to entertain. Mina Edison entertained clubs, members of her advocacy committees and friends of all sorts.
Mina's Civic Role
Many clients, like Mina, were active in community improvement projects and they used what they learned in their own gardens to make life a little more comfortable in the towns they lived in. In Fort Myers, Mina ensured that every neighborhood, rich and poor, black and white had a garden club and embraced beautification.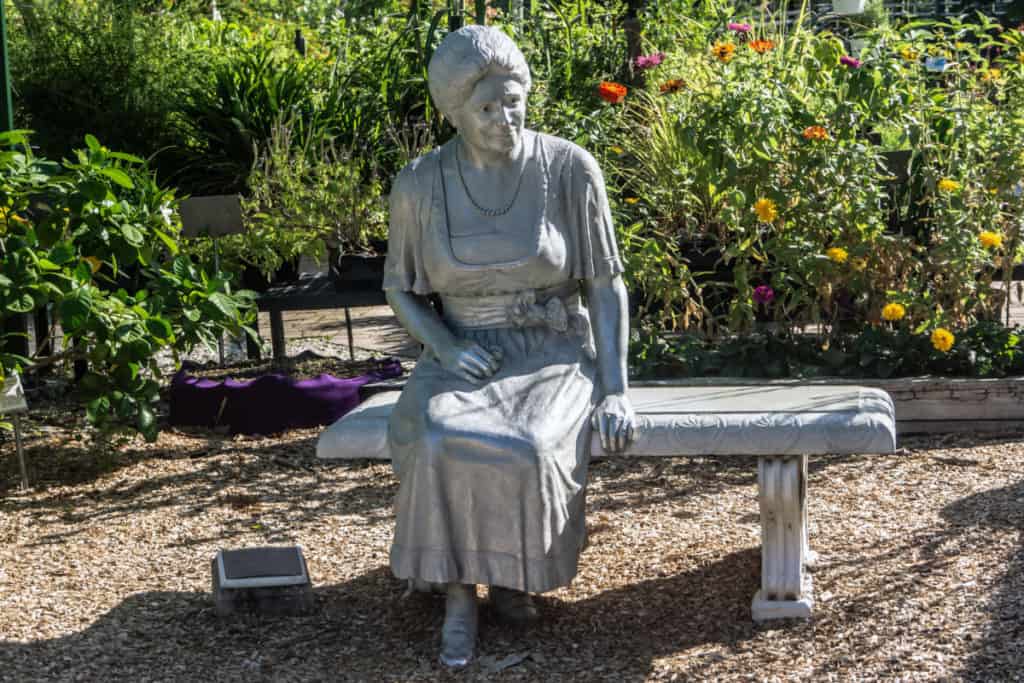 She formed an association, called "The Roundtable," that gathered together all the town's clubs and community organizations to ensure that every place was as livable as possible and that there was no overlap of wasted effort. She called herself a "Home Executive" and she meant it!
Shipman's Background
Ellen Shipman was a woman supporting 3 young children and needed a profession. She had a natural gift for making beautiful gardens and interior decoration. To improve her skills she studied architectural drawing with her neighbor, Charles Platt, a successful architect.
The Cornish Art Colony
Shipman and Platt both lived in the Cornish Art Colony along the Connecticut River in New Hampshire. Founded by the sculptor Augustus Saint-Gaudens, the colony was a nationally known hotbed of creativity in the arts. The Colony was a place that Americans of the time with any interest in art or design would know well.
Ellen, originally a leader in the Colonial Revival movement, later embraced more European styles, including French, English and Italian designs. An enormously prolific designer, she created over 600 gardens throughout the US.
Seattle to Bar Harbor, New Orleans to Grosse Pointe, she constantly traveled because she believed that you never designed a garden without surveying the land. If your gardener were not up to her standards, she would hire you one and train them too!
This link will take you to a description of Ellen's Italian Gardens at the Cummer Museum in Jacksonville, Florida. It is one of the few of her designs to be available to view today, and it is only the second Shipman garden known to be in Florida.
How They Worked Together
This was not a new client-designer relationship as the women had worked together before. Mina hired Ellen to create gardens at Mina's childhood summer cottage in Chautauqua NY. In 1922, as part of a renovation of the cottage for her own family, Mina engaged Ellen to create usable spaces for outdoor entertaining and family events.
For the New York project, Shipman created both formal and wild areas including a terrace, small pool, and fountain. Chautauqua was a summer of education, events, and the arts but life was intended to be spent outdoors as much as possible.
Mina's First Project; Chautauqua, NY:
That house, now called the Miller Edison house is owned by the Chautauqua Foundation, and the house has, very recently, been restored to the style of Thomas and Mina's time and the Shipman garden has been restored.
It is the only building in the town of Chautauqua NY to be listed on the National Registry of Historic Places and will be used as a residence with spaces for outdoor entertaining. It is interesting to observe that the two Edison-Shipman projects are returning to their roots at the same time.
This link will take you to an article about the Chautauqua garden and its 2019 restoration.
Seven Years Later, This New Project
7 years later, Mina returned to the same designer to produce a new garden in an extremely different environment.
A Very Different Environment:
Projects like these require knowledge and an open mind on the part of both the client and the designer. Consider how very different these environments are.
North and South
Chautauqua NY is in planting zones 5a-6b. Plants that flourish here enjoy cool summers and extremely cold winters. Fort Myers Florida is an almost tropical locale, in planting zone 10b; we rarely see a freeze.
What Plants Need to Live
To put these zones in greater perspective, our family currently lives in zone 10a; our last home was in west-central FL, zone 9b. In that place we grew azaleas—plants we grew up with, in New England and certainly not a plant anyone would expect to see in Fort Myers! Even a hundred miles or so can make a big difference.
Not only do gardeners in these two places deal with different plants, but they also deal with plants of distinctly different styles and growing habits. Leaves are bigger, shape and style are different in the south. A genuine Yankee, I spent too many seasons longing for familiar flowers before learning to appreciate the new ones.
Shipman's Plan
For Edison's space, Ellen Shipman produced a classic plan, with elements she was known for. This was:
An enclosed rectangular garden
A central reflecting pond
A lawn for outdoor living
A rich and varied floral border including white and pale-colored flowers scheduled to bloom in succession for a long season. This was a feature that she was famous for; the ability to create constant blooms as the seasons progressed.
The Moonlight Garden Today
The remarkable fact is that it is 90 years later, and the garden is still enjoyed by the public today. You can almost smell the Cuban cigar smoke! Shipman did very little work in Florida, and some of her plant choices needed replacing.
It is still the same relaxing garden today. Now, it is enjoying a restoration (the last one was in the mid-2000s) as the changes include a new trellis and a repair to the pool, and some of the plant material may change. A well-maintained historic site is always a work in progress, and a campaign to complete the project has been underway.
The Garden's Adventures
The garden has had many adventures since Thomas smoked his cigars here. It has entertained garden clubs and visitors from throughout the world, including a U.S. President. It survived Hurricane Irma and was recently replicated in the United Kingdom.
Mina's Garden at Hampton Court Palace
In 2017 a life-sized copy of the garden was exhibited at the Hampton Court Palace Flower Show in the U.K. as an entry in World Gardens. It won a Royal Horticultural Society Bronze prize and lots of new friends.
Moonlight Gardens
Moonlight gardens are always fun, people have created them throughout history. We all can benefit from a little time admiring the glow after a long day.
Some Other Famous White Gardens
The Sissinghurst White Garden
Perhaps the world's most famous white garden is at Sissinghurst in Kent U.K. This garden, surrounding the ruins of a great Elizabethan house, has all the depth and variety of the most compelling gardens and does it without involving a full palette of color.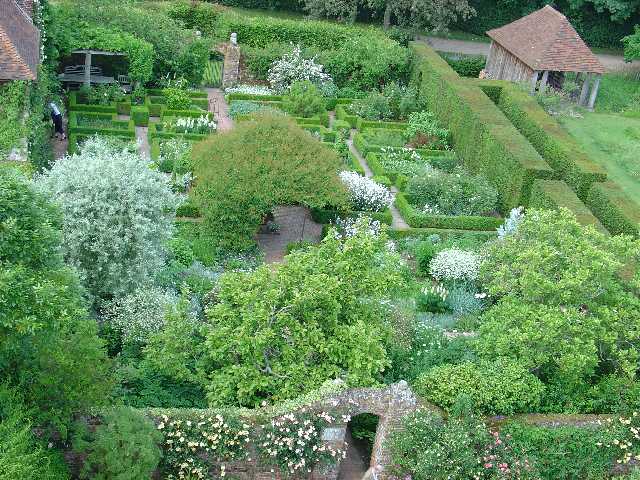 It was the work of Vita Sackville-West, who wrote novels and poetry when her fingers were not filled with dirt. She bought the place in 1934 and lived there until her death in 1962. You can visit it today.
When she began the white project (Sissinghurst is an extensive garden), she wrote that she planned to create a gray, green, and white garden. She stated that it was a risk; she didn't know if it would work. She said it was a risk worth taking. Putting a seed or a root in the ground is never a sure thing; you always face the risk of failure. It's part of the rush!
Gardens to enjoy the moonlight are an ancient passion, we found them in the Persian Empire and archeologists have uncovered a garden in India designed to have the best moonlight views of the Taj Mahal.
The Garden at Mehtab Bagh
Mehtab Bagh means moonlight garden and was built, early, during the rule of the Mughal emperors (1526-1885). It was built with white plaster walkways, fruit trees, and narcissus. Archeologists have found bits of sandstone decorated with a lotus design and the outline of an octagonal pool that had multiple fountains.
The garden's basic outlines remain, and people love to visit it for the evening view over the Yamuna River to the Taj Mahal and vendors sell cold treats.  (If you go, check the weather, it floods in the rainy season.)
Everything White at Indian Hill Farm
The most entertaining white garden story I have found is that of Benjamin Poore's Indian Hill Farm in West Newbury MA. He was one of the most prolific newspapermen of the 19th century, a famous raconteur, and the founder of the Gridiron Club.
A colorful character, he built the ultimate moonlight garden. You strolled its length between two white planted beds, including almond trees, candytuft, and honeysuckle. These were each 750' in length! He then populated the place with a herd of white cattle, white poultry, white dogs, and, yes, white peacocks!
People like me, who write about gardens, love to encourage people to plant more but we don't want to entice anyone to dye the cat!
How To Create And Enjoy A Moonlight Garden
Where Would You Like It To Be?
Where do you like to be outside at night? The space around the front door or walkway is traveled in the evening. With a few glowing flowers, you might want to linger. A space near an outdoor dining area, near the pool or patio, or a garden walk or bench, works well. Pick anywhere you like to sit in the evening or would if it were more appealing!
Plant your space with glowing light colors, something for reflection and scent where you will enjoy it, but not, necessarily, all together. This needs to be a beautiful space day and night. You can intersperse these plants at regular intervals with the rest of the garden.
10 Steps to a Moonlight Garden
Add green- evergreen plants will give your garden structure in winter and is a brilliant counterpoint to white. Cool white flowers look best with cool greens and silver. If you like creamy whites, try warmer greens like Euphorbia.
Choose light-colored plants– (foliage or blooms) and add some that are fragrant at night.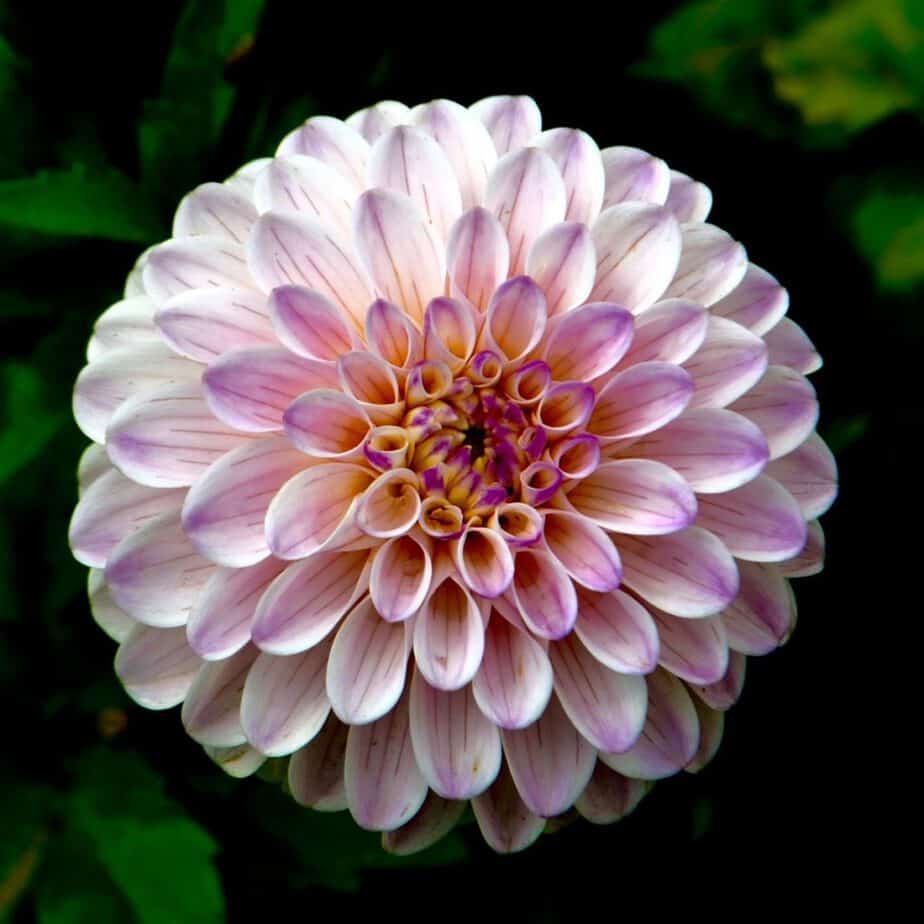 To white add cool hues- lavender, chartreuse, blue, violet, even light yellows.
Night-blooming plants– some plants are fragrant in the daytime but even more so at night. These include petunia, jasmine, lily, and honeysuckle. Brugmansia (Angel's Trumpet) has both scent and graceful large flowers. Dianthus (Pinks) are light-colored and add a spicy scent. The scent of Lavender is enhanced on a warm evening.
Silver or light-colored foliage- look for any reflective surface such as the soft feel of lamb's ear or Hosta. There are many variegated hostas ranging from yellows to blues. Don't overlook the newer Hosta varieties that grow in subtropical climates. We find them a pleasant surprise for shady areas.
Add some height- as she planned the white garden at Sissinghurst, Vita Sackville-West wrote that she imagined a 'low sea of grey clumps of foliage, pierced here and there with tall white flowers.' For the tall white spires, she used lengths of Eremurus, Foxgloves, and Delphiniums.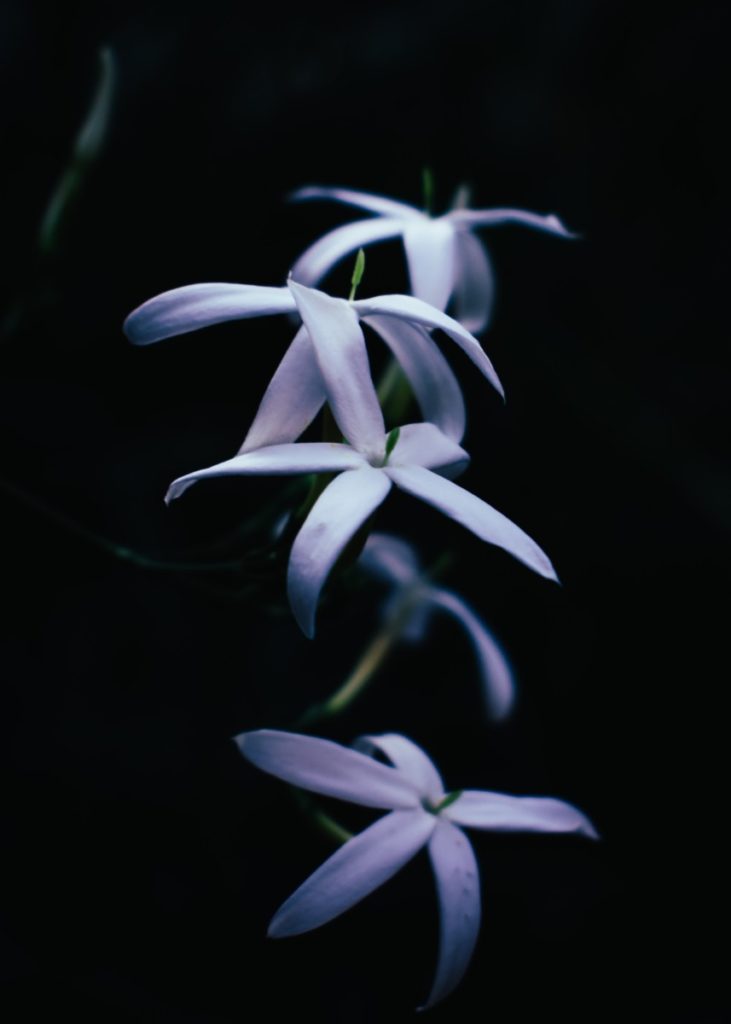 Vertical interest- use light-colored, flowering vines to add light and depth to the garden. You will enjoy these in the daytime also. Depending on your planting zone, try honeysuckle, jasmine or Clematis. Wisteria blooms in pendulous displays of sweetly scented purple, white, and pink flowers. In the Fort Myers zone, we use Queen's Wreath which we call 'our Wisteria'.  Mandevilla and Stephanotis can be treated as permanent pot plants in colder climates and climbing Roses can work wherever you live.
You may need some low-level artificial light– enough for dinner, perhaps to read, walk the pathways, or on an overcast evening. Anything reflective like mirrors will add ambiance.
Water adds sound and reflection– it does not need to be a pond. A small water feature or the sound of running water works well. I am sitting here writing and listening to the pool fountain outside. I think it helps me to concentrate better.
Use Containers– If you don't have space or are not a "digger" you can get the glowing effect with plants in containers. Sit where you like to sit at night, and spot places where you would like to have a little view.
How to Garden Like Mina
The people who maintain Mina's garden at the Edison Ford Winter Estate in Fort Myers Florida have learned a lot by maintaining the garden. There is an ongoing effort to provide the best plant material.
Mina Edison began this process. She discovered, about 1931, that the tall Italian Cypress trees did not perform at their best in the local climate. She replaced them with tall forms of Podocarpus which have a very similar appearance and are better suited to the environment.
Management continues this process of constantly evaluating the plant material because gardeners are always improving. They also offer suitable plants in their on-site garden shop.
Why You Will Enjoy The Garden And The Edison Estate
History
There are two homes, Edison's Seminole Lodge and Ford's house, The Mangoes, a guest house, museum exhibits of early technology, and the rubber laboratory.
Science
This is an interesting view of an early period of intense technological change and when you see it you will identify the parallels with today's time of fast technological change. The estate is also an excellent view of life and entertainment in what was essentially a frontier town. Life with early tech meant electricity and loads of fans-no AC! Entertainment meant fishing, boating, camping, cards, music, and dancing.
If you are a parent or grandparent eager to instill an interest in STEM subjects this is your place! Exhibits include the phonograph, electricity, the light bulb with bamboo filaments and Edison's early movies. I think curious kids would enjoy the contrast between old and new technology.
Early Life
If you have a modern Fl swimming pool with high-tech features or are staying somewhere with one you will find a 1911 pool with high dive and Tea House entertaining.
The extensive gardens border long river frontage with tall palms, huge complex Banyan trees, and 1700 plants from 6 countries.
The rubber laboratory where Edison, Ford, and Firestone experimented with plant-based sources of rubber is a good insight into a time near war in which forward-thinking Americans worried about having no native sources of essential material.
Plan Your Visit
Location: Edison Ford Winter Estate: 2350 McGregor Boulevard, Fort Myers Fl 33901
Learn More: This information is per our visit. For timely information visit the website:
Mina's Moonlight Garden is a small part of one of the most popular American Historic sites. It encompasses 30 acres in total, 21 acres of garden space with 15 buildings in the American Craftsman style.
Amenities
There is reasonable seating and shade and an ice cream store. The area is accessible via paved walkways throughout the property. Loaner wheelchairs are available and assistance dogs are permitted.
The Estate does not offer a restaurant, however, they partner with a riverfront fish house a short walk along the riverbank. A family could comfortably spend a day here. ( You can go to lunch and reenter. )
Opening Times and Prices
Admission and Tours: The Estate is open 9 am to 5:30 pm daily.
Audio Tours are available, the cost is $25.00 for adults, $20.00 for ages 13-19, and $15.00 for ages 6-12.
The fundraising effort: If you have enjoyed your visit to the Estate and would like to contribute to the restoration of the Moonlight Garden here's how:
Edison and Ford Winter Estate
Attn Nancy Acheter
2350 McGregor Boulevard
Fort Myers, FL 33901
Henry Ford made the first donation to this long-running local attraction. You can follow in his footsteps!
Bibliography:
If making a Moonlight Garden is a project which appeals to you here is some information you might use
These plant lists will include some white and pale colors as well as attractive scents. If the plants described suit your location, check your local garden center or the grower's web sites for colors you can use.
Summer Blooming Bulbs These are bulbs you plant in springtime to bloom throughout the summer. This is an easy and low-cost way to start your garden.
Annual Bedding Plants Annual plants are an excellent way to add white flowers to your existing garden. They allow a little experimentation at low cost and effort, and the constant supply of new cultivars brings many choices.
Culinary Herbs, often flower in white and pastel, and the scents are a bonus. Their small size makes them ideal for container or patio gardens.
Flowering Trees: These will enhance the spring/summer garden and many are white and pastel
Ten White Garden Ideas The photos are inspirational and the ideas helpful
Florida Gardens To Visit
7 Florida Gardens You Must See
Fairchild Tropical Botanical Garden
Books
The Gardens of Ellen Biddle Shipman-Judith B Tankard