Finding Healthy Alternatives For Us And The Places We Visit
Starting January 1, 2021, the State of Hawaii and a growing number of other tropical locations are beginning enhanced sunscreens regulations. Starting now, no retailer in the Hawaiian islands will sell you the popular chemical-based sun protection products. This means that as of now, you cannot buy, for example, many of the most popular products. (The companies are currently reformulating them to comply.)
Under current plans, by January 1, 2023 you will not be able to use them anywhere on the islands.
Why The Fuss?
I read this story recently. I think it says it all!
It's about a guy who liked to vacation in the Bahamas and particularly loved the fish cooked in a certain island restaurant. He said, "I just love that coconut flavor they give it." So his friend asked the cook, "what do you flavor the fish with?"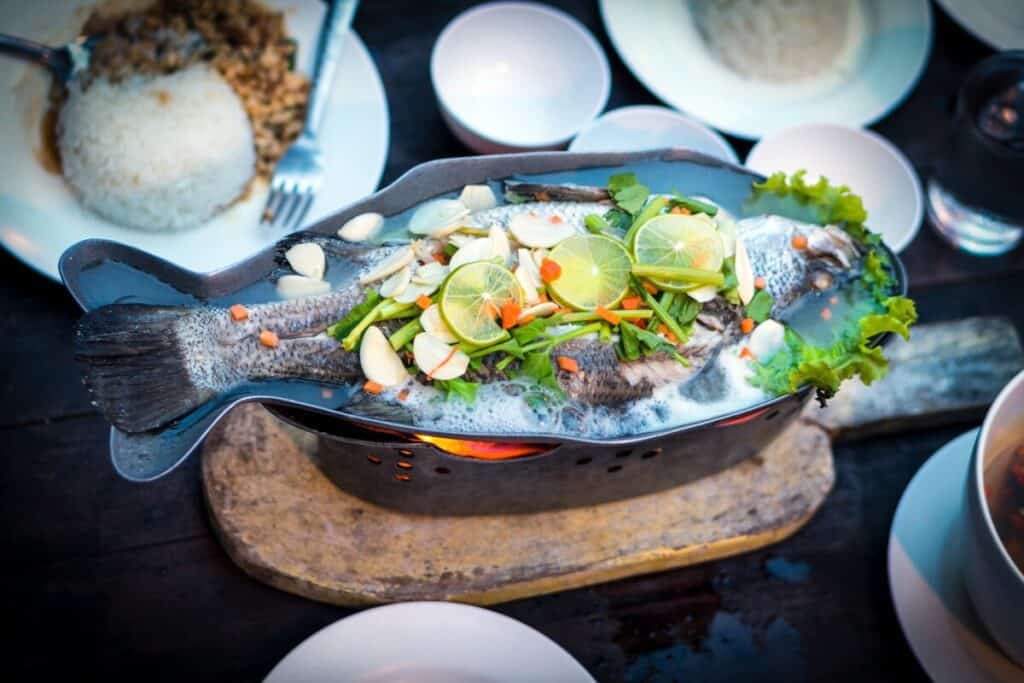 The Cook replied, "Oh, I always just use salt!"
We know that coral reefs are declining throughout the world. There are many reasons, not just cosmetics. But there are two chemicals used in the most effective sunblocks which have been proven to damage the coral reefs. You can see it. The colorful reefs are bleached to a whitish hue. Other chemicals are under study.
It's not just coral,. Sunblock chemicals are known to damage these examples of sea life.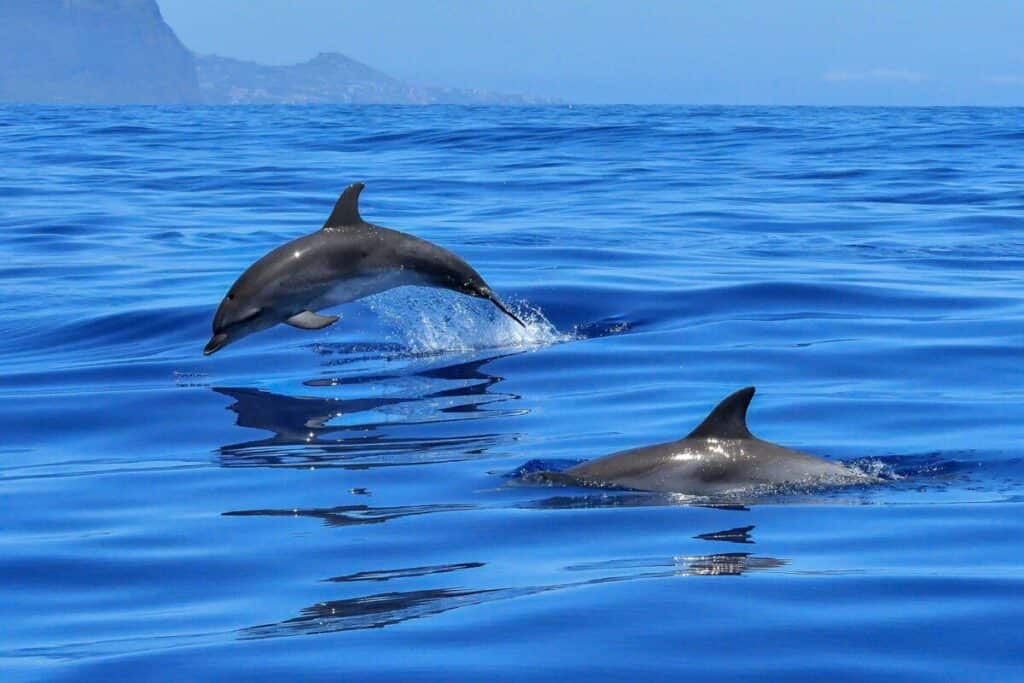 Green Algae
Coral
Mussels
Sea Urchins
Fish
Dolphins
How This Works
Recommended Sunscreen Formulations
There are two main types of sunscreen:
Chemical formulations-these work like a sponge and absorb the sun's rays. They have been favored by consumers because they are easier to absorb into the skin without leaving a white residue. They also wash off much more slowly!
Physical Barrier Sunscreens-these sunscreens act as a shield and sit on the skin's surface and deflect the sun's rays. Their active ingredients are zinc oxide and/or titanium dioxide. The American Academy of Dermatology recommends physical sunscreens for people with sensitive skin. They wash off when the traveler swims or the gardener digs, much more quickly!
American Academy of Dermatology Sunscreen FAQS
Hawaii and other jurisdictions are banning two chemical sunscreen formulations because there is evidence that they are damaging to reefs. These materials are:
You can find the ingredinets, easily on the label of the product you are buying.
It is important to note that 14 other chemicals are suspected of damaging coral reefs but have not been proven to do so. Hawaii keeps a list of such chemicals and they may be added to the banned list in future years.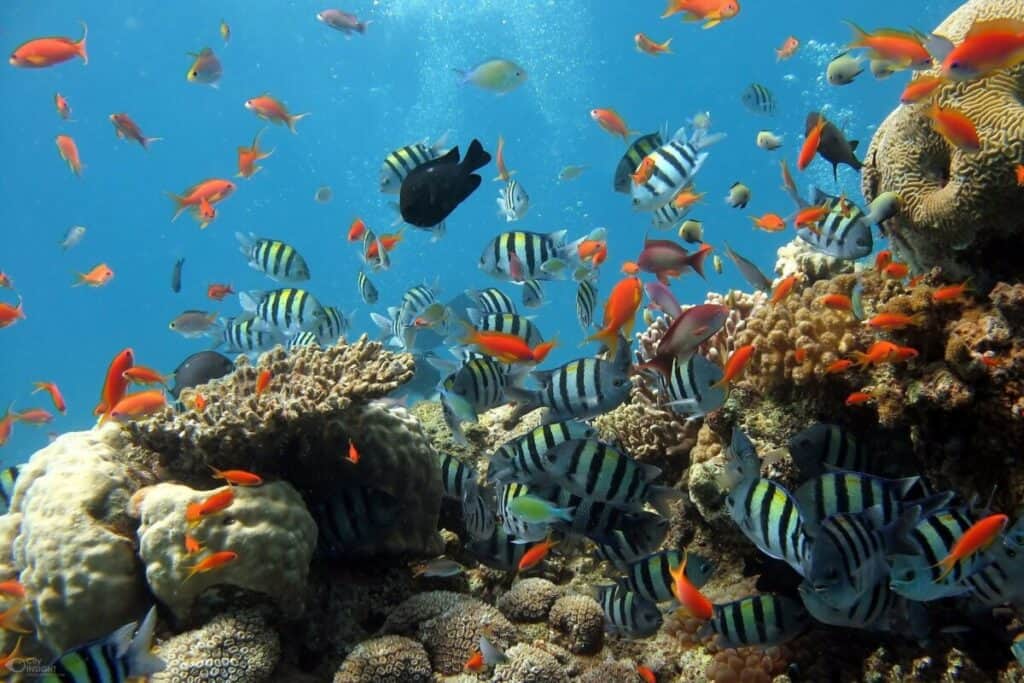 If you are a snorkeler who loves the reefs, as we do, this will be of particular interest to you.
How Coral Is Damaged
The chemicals cause bleaching of the coral. The vibran colors gradually disappear.
Problems with reproduction appear.
The coral becomes deformed. Depending on the extent of the damage it will die.
Coral Bleaching: What Happens
This article is by NOAA, it explains coral bleaching with images. Read it for more detail on what is going on.
Locations that have banned sunscreen products, in addition to the state of Hawaii, include The Bahamas, Aruba, the Us Virgin Islands, The Marshall Islands, Palau, and the city of Key West.
How These Places Are Handling the Problem
US Virgin Islands-Effective March 2020, the islands have banned the sale and importation of products containing Octinoxate and Octinoxate.
Key West, Florida-home to the largest coral reef in the continental USA, no stores can carry products with the two chemicals.
Bonaire-Bans sales starting in 2021.
Palau-bans sales in stores and imposes a fine of $1000.00 per event.
Mexico-various beach locations favored by Americans are asking for voluntary compliance.
A Table Of Sunscreen Recommendations
To make this table I searched recognized organizations with reasonable authority, whose lists are dated not older than 2020. You will find that many authoritative medical sites provide general advice but do not list brand names.
By brand name, these are recommended sunscreens I found. I created two lists, one recommendation for people safe products- one for reef safety. I thought it would be interesting to cross-check them. Here they are. (it is a list of examples and should not be considered a complete list.)
Click the link on the source to read the information for yourself.
If you are a traveler or a gardener and spend time outside, you should find this useful. If you love to visit Coral Reefs, you should find this interesting, also.
I have slightly shortened the brand names, if you read the sources you will find detailed reviews of each product with images.
SAFE SUNSCREENS FOR PEOPLE
MY SOURCE
SAFE SUNSCREENS FOR REEFS
MY SOURCE
Neutrogena Ultra Sheer SPF 70
Prevention.com/15 Best Sunscreens for 2020
Thinksport SPF50
Travel&Leisure
Reef Safe SS
Elta MD UV Clear
Kokua Sun Care Hawaiian 50
Blue Lizard Australian, Sensitive
All Good SPF 30
Aveeno Protect +Hydrate
Suntegrity Natural
MD SolarSciences Mineral
Raw Elements SPF 30
Cerave 100% Mineral Sunscreen
Stream2Sea SPF 30
EltaMD UV Aero BroadSpectrum
Mam kuleana Waterproof
SuBum Mineral SPF 50
Manda Organic SPF 50
La Roche-Posay Anthelios SPF60
Babo Botanicals SPF 30
Vanicream Lip Protectant
Raw Love SPF 35
Supergoop! Unseen SPF 40
Art of Sport Skin Armor
Colorescience Sunforgettable
Hello Bello Sunscreen
Neutrogena Healthy Defense 50
EltaMD UV Elements Tinted
You See The Problem?
These are good ideas, healthy products for us and healthy for the environment we live in. But what we don't want is for people to be confused and give up.
What Should Travelers And Gardeners Take Away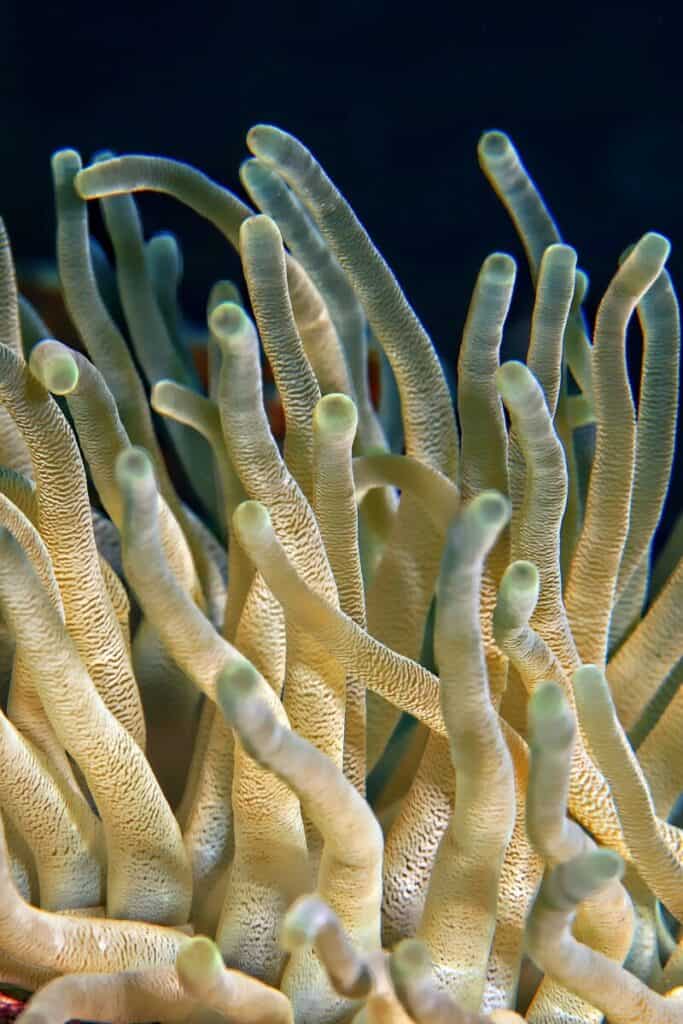 The lesson seems to be that we need to be reasonably proactive. Look for the physical barrier sunscreens and avoid the chemicals which have been banned.
There are some suggestions below.
(Read the Prevention article, the list should havae eliminated any chemical products. )
What We Can Do
Use the best recommended physical barrier sunscreens.
For hard to reach spots, replace aerosol sprays with spritz bottles
Assume that your sunscreen will wash off and fail you!-continue to repeat applications throughout the day. Hawaii's medical society opposed the new law. (I think that the washing off issue was one of their problems.
Skin cancer is the most common cancer in the US, and about one half of all Americans will develop at least one BCC or SCC before they are 65! )
Rely more on protective clothing. Look for the best protective hats, sunglasses, and UVF clothing. This post discusses sun protection for gardeners and is my best research on the subject. I learned some good information; you may be able to use it!
One thing I learned is that our UVF clothing has a shelf life!
You should expect that the approved suntan products will be expensive at destinations. We hear that from destinations themselves.
Sunscreens are starting to include the "Marine Safe Icon" on the package.
Summary,
Protection from skin cancer is a big deal, and now it is more complicated. Also, we all need to be aware that this is not over. Safety studies are ongoing. Rules will continue to change and more beautiful destinations will be involved.
I think that we can protect ourselves and our environment, but it will take more effort. Enjoy the oceans, do not miss a thing.
CARPE DIEM!
Some Resources You Can Use
Gifted Gardeners, 10 Gifts (this includes the information on sun hats, glasses and UVF clothing.
U